How Adriana Lima Lost Baby Weight in 5 Weeks
Adriana Lima gave birth to a second daughter, Sienna, on September 13, and after just two months the Brazilian brilliantly appeared at a Victoria's Secret show. While the fans evaluated the changes in the model's appearance (and some would criticize Adriana for not having had enough time to regain her ideal figure after childbirth), Lima was working hard in the gym and was keeping to a strict diet.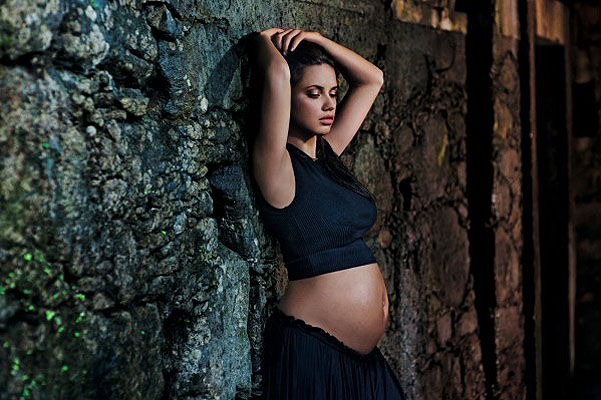 Now the supermodel has decided to share the secret of her "program of beauty." Eight weeks, which she had in store, included three weeks for complete feeding of the baby and an after-birth recovery. In the end, she had to get her old forms back in a matter of just five weeks.
The mission seems impossible to all but not persistent Adriana. Together with her personal trainer Michael Olajide (this fitness guru has created quite a number of slim figures for many "Angels"), Lima has developed a program of intensive training. Michael notes that the model's weight tends to vary (depending on the type of shoots), and Adriana prefers to have a clearly outlined and toned body for the fashion shows.
Because of Adriana's being in a family way recently, Michael had to consult with her doctor. The doctor approved of all the exercises they had been doing before. Adriana's metabolism slowed down, just as it happens with breast-feeding mothers, but she had to burn calories 24 hours a day, 7 days a week.
Michael was not joking when he said their daily training lasted for four to six hours during the whole week.
This "execution" would start at 9 a.m. each day: the workout consisted of exercises on a stationary bike (20-30 minutes – twice a day), then there were basic exercises and a unique boxing technique, developed by Michael. After that Adriana had classic boxing, endurance exercises, and stretching.
Sounds terrifying? But it was just a morning workout! Michael admired the will power of the model and the fact that she found time for her family and the daily grueling workouts.
When it comes to diet, the coach says Adriana loves to eat. She eats everything, be it chocolate mousse or hamburgers. But when she needs to get ready for the shoot, she demonstrates good discipline and restricts herself.
Nutritionists have made a menu for Lima and excluded salt and spices from it. The focus is on protein foods that are low in fat. Adriana coped with her appetite, and the results of her grueling workouts can be seen in the photos from the Victoria's Secret show.
Watch the video of Victoria's Secret Fashion Show 2012 to see how great Adriana Lima looked at the show just 5 weeks after giving birth: