20 Things to Do Before Becoming a Parent
Before you seriously plunge into the family-with-kids lifestyle, mind there are several things you may later wish you'd done before but hadn't thought about them in due time. Here's a reminder for you to experience them prior to having a child!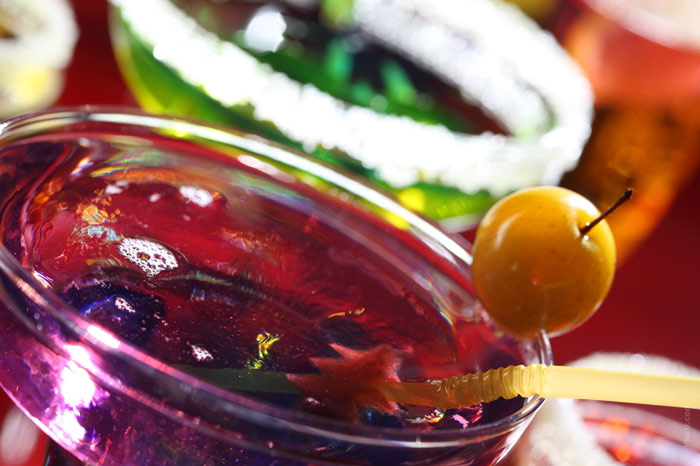 Try and attain your career peak
Think of what you have always wanted to do – learn programming? Write a book? Get into the top managers stratum? Pitch in straightaway before you've got a bun in the oven, for you will need all your time and energy to arrive at where your heart is leading you – but as soon as babies start clamoring for your attention, your chances will drop almost to the zero mark.
Purchase the furniture you've wanted
When the child is in the crib, you will begin saving for college and innumerable other youngster's needs, so go now and get the furniture set you've laid your eyes on now – enjoy doing yourself a treat.
Do your share of traveling
If you want to enjoy your traveling thoroughly (and make it less expensive), get down to it before you have kids. Naturally, you will travel after that too, but it will be much more burdensome than now when you are foot-free and feel romantic. So, get your fill of German beer, Parisian open cafes and eastern horizons while the going is good.
Go to your favorite artist's show
With a baby installed in the house, there will be visits to your in-laws, mothers' meetings, or just plain tiredness to prevent your going to a show of your favorite singer. So, get a drink or two and let it rip at the nearest concert of your personal star in your town.
Buy classic pieces of clothing
Get a set of evergreen clothes that are always fashionable, like a pair of quality jeans, a little black dress, a wonderful blazer. They may be costly, but you will enjoy wearing them – and probably hand them on to your daughter when she has grown up.
Clean up your mind
Our past is riddled with failures, small and great tragedies, things we regret and mourn over. Before you have a baby and start building up a bond, you will want a healthier frame of mind. You need to live down or come to terms with these emotional remains. Get a therapist or a close friend who is sympathetic and knowledgeable and work your way through the things that burden your mind – remember how you responded to them, relive the grief and the rage and make them fade away. Now you can be freer for bringing up your baby.
Discuss motherhood and its ramifications with your parents
Get your parents to discourse on the subject of parenting, how they approached issues. Consider their experiences with a view of adopting or rejecting some of their ways. Explain them what you think about your role as a mother, let them understand your approach to it in advance so as to avoid possible friction.
Discuss your partner's expectations of life and family
You and your partner are to support one another not only in everyday life, but also in attainment of your life goals. Make sure you know what he wants to get in life, what is happiness for him. Discuss points over which you may diverge and decide on cooperation in working towards each other's desired achievements.
Throw an all-girls party
While you're at it, you can make it a weekend! Hark back to your college fun and call up all your friends. Go out, go to Vegas, go to a cottage in the forest and plunge into every kind of fun you can think of! Get it all filmed for a keepsake that you are sure to enjoy with your friends during breaks in your family lives.
Go extreme
Life with children will be very quiet and controlled, so you may want to get your major thrills before you take the leap. What will it be for you – parachute jumping, bridge ziplining, diving? Take risks to get it off your mind and make for a pleasant memory – you'll have something to tell your kids about which may surprise them!
Begin saving money
You can think of skipping some of these items listed, but not this one. Think how glad you will be to have a nice tidy sum on your savings account when you are about to give birth, and start accruing to it on a monthly basis. You will need every cent of it!
Think what sex toys you may need
You are going to be so busy that you won't think of squeezing a visit to a sex shop in. So it may be a great idea to acquire a couple of new vibrators and things so you can have them handy for the time you need them.
Take care of your body
To be in the top form is always a great idea, but when you're a parent it's twice as great! Take up any fitness routine you fancy and sweat away for better health and shape.
Develop a healthy diet
It's a good time to establish healthy eating habits in your family so that your child will adopt them in a natural way.
Take care lessons from a pet
Taking care of a pet is a vastly different thing than looking after a baby, nevertheless you can pick up some ideas about dependence and caring which may come in handy. A cute pet can break you in on caring without your noticing it.
Learn about your grandparents' lives
There's always something exciting to be found in family histories. Are you sure you know how your grandparents met and fell in love? Your children will enjoy listening to these stories some day as much as you will enjoy listening to it tomorrow. Let family memories stay alive.
Remember your favorite books from way back when
There were great favorites you read in your childhood and youth that you enjoyed – you are sure to want to share the pleasure with your children when they grow older. Collect a small library of books from your past, and you will have the same literary basis to draw upon for all your lives.
Get a house of your dreams
Rent (or purchase!) a place that you really delight in. Bring your children to a home where you feel happy and relaxed, let this atmosphere envelop them from their first months on.
Undertake a cross country trip
Wander about your country (or your region) while you do not have a little one to keep an eye on and care for his needs every hour! Make it an easy, carefree and romantic event you can recall with your partner as part of a happy life together.
Come to terms with your fears
Future motherhood is fraught with fears. Face them, accept the fact that you can't be ready for everything, that you're in for uncertainties, doubts, failures. Make good use of other people's advice and know that your love for your child will see you through all the troubles you may encounter.