Water Safety Rules for Kids
Water is one of the most sinister dangers that your child can come across. Little kids can get drowned in a few inches of water, even if they can swim.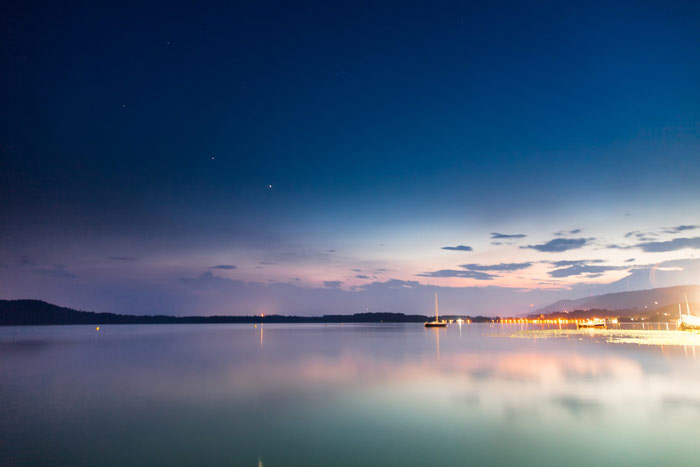 Swimming lessons are not a good way to prevent children from drowning
Earlier, American Academy of Pediatrics (AAP) was against swimming lessons for children from 1 to 3 years because of the small amount of evidence that these lessons could prevent drowning and significantly improve the skills of young children. In addition, there are concerns that parents become less vigilant, when monitoring the child who has learned to swim a bit.
New data show that children aged from 1 to 4 years are less likely to drown if they have taken swimming lessons. However, this research is not enough, and it does not specify what swimming lessons are suitable for children of this age, so AAP does not recommend mandatory swimming lessons for all children aged 1 to 4 years. Parents must decide whether the child should attend swimming lessons based on how often the child happens to be near the water, his/her emotional development, physical abilities and individual characteristics of the state of health, which can be affected by water-related infections and chemical substances used in pools.
AAP does not recommend official programs of providing security on water for children under one year old.
Remember that even the child, who knows how to swim, should be under the supervision of an adult all the time!
Whenever your child is near water, stick to the following safety regulations.
Safety rules for the parents of little children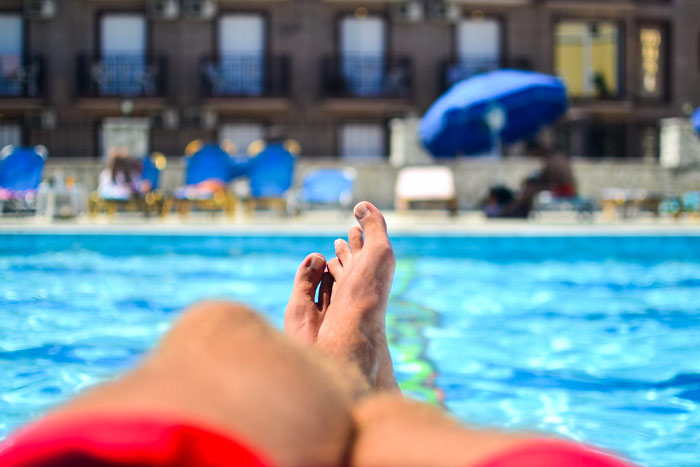 Do not forget about the places where your child may get into water (a bath, a pond, a ditch, a fountain, a rain barrel, and even a watering bucket, which you use when you wash your car). Empty water containers when they are not in use. Children are drawn to such things and places, so they must be under your constant supervision!
Even in a shallow children's pool, they should always be under adult supervision. Adults are required to be at arm's length when children splash in the pool or play near it. It is necessary to empty and hide an inflatable pool every time you end up playing there.
Follow safety rules: do not run near the pool and do not push others into water.
Do not allow your child to use inflatable toys or mattresses instead of a lifejacket. These toys may deflate suddenly, and the child will slip from them in a place where it is too deep.
Make sure that deep and shallow places in a pool, where the child can swim, are clearly marked. Do not allow the child to jump and dive where the water is shallow.
The pool must be completely surrounded with a fence at least 1.2 meters high, which separates the pool from the house. The gate in the fence should be closed and latched on its own at the height of no less than 1.4 meters, opening to the opposite side from the pool. Check the lock regularly and keep it in the working condition. Keep the gate closed and locked at all times. The child should not be able to open the lock, or climb over the fence. The space under the fence and between its vertical slats cannot be more than 10 cm. Children's toys should not be stored in the pool or near it, when you are not using them, not to cause a desire in a child to reach them.
If your pool has a cover, remove it completely before swimming. In addition, never let your child walk on the pool covering: water may collect there, making it as dangerous as the pool itself. Your child can also fall through it and get trapped underneath.
Always keep a ring buoy with a rope next to the pool. It is also desirable to have rescue service phone numbers available.
Thermal springs and hot tubs are also dangerous for children – they can easily get overheated and even drowned.
The child must always wear a life jacket when in water or in a boat. To choose the right life jacket, try to pull it over the kid's head after the belts are fastened. If you cannot do this, the life jacket is suitable for the child. Children under the age of five years, especially those who cannot swim, must wear life jackets with a special collar, which will keep the head upright and above water.
Adults are not allowed to drink alcohol when they swim themselves or keep an eye on their child. Intoxication is a danger for them personally and for the kids, whom they are expected to watch.
Do not be distracted while the kids are in water. Telephone calls, working at the computer and other tasks can wait until the children get out of the pool.