Withings' Infrared Thermometer for Babies
We already have a lot of smart devices in our everyday life: a radio nanny, smart scales, computerized surveillance systems, and much more. This list can include a thermometer.
Withings company introduced a smart Thermo thermometer at CES 2016. It is positioned as a smart thermometer for all family members. The gadget is able to measure the temperature of the user without giving him/her any inconvenience inherent to the use of standard thermometers (oral, rectal or axillary).
It is enough to put the device on the temporal artery area. The sensor, which consists of 16 infrared sensors, gets the information with the maximum accuracy in a matter of seconds. Withings Thermo will be very useful for young parents, who want to monitor the baby's temperature. The device will not make the baby feel inconvenient.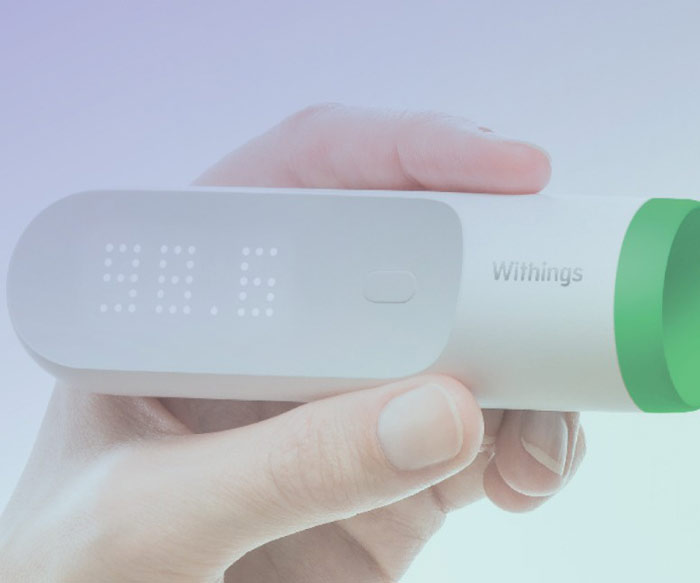 All the received indications of the smart thermometer are automatically saved; data transfer is carried out via the integrated Wi-Fi module. The software is suitable for iOS- and Android-based devices, and one can create profiles for different people to monitor the results over several days or weeks, and send the statistics to a doctor.
In addition, the application allows you to monitor the micro-climate in the room and adjust the temperature from a clever system of air conditioning or heating; it makes recommendations, such as taking fever-reducing medicines and much more. The device runs on two AA batteries, which can last for two years. Withings Thermo will be available this spring for $100.