7 Reasons to Be Proud of Your Pregnancy
Pregnant women have to endure great changes in the functioning of their body, mood swings, morning sickness, and restless nights. But these are minor things if compared with what great joy and happiness this state brings. But still, how can we learn to stay optimistic when facing small troubles?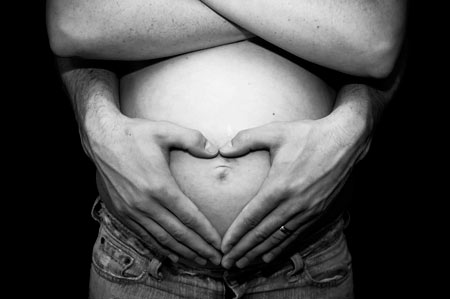 1. Your little secret
In early pregnancy, you have a little secret, unknown to everyone. You smile to the closest people and friends. They do not know that you are different now!
2. Shiny hair!
Due to the hormones, pregnant women have gorgeous hair! It has never been so beautiful, and it is unlikely to be such in future. Take advantage of the moment.
3. The state of absolute happiness is a new emotion
This feeling is accessible to Dalai Lama, the enlightened yogis and pregnant women. You simply plunge into the state of absolute happiness. You are happy and you need nothing else.
4. Family support
You are in the focus of your family's attention. Everyone is waiting. Everyone is pregnant with your pregnancy.
5. You are treated as a queen
Usually, the husband and the friends are trying to fulfill every whim of the expectant mother. They try to do everything to ensure that you are not getting nervous, that you are not worried. Even strangers will treat you respectfully, finding a seat in the transport or helping to bring food from the supermarket. Everyone is ready to please you. And do not forget to smile at them happily.
6. Look at her husband from a different angle
Watch your spouse, once a serious man, become a caring daddy! This is a new phase in your relationship, and a great step to make – you are moving forward. Congratulations!
7. Soon there will be three of you!
And, of course, the main reason to be proud of pregnancy is the very fact that after the 9 months you will see your child. There is no other thing in the world, except motherhood, that would be capable of making a woman so happy!