Cute Wristwatch Cell Phone by Hello Kitty
Hello Kitty is one cute pet that has practically besieged us: there are Hello Kitty Headphones, a Hello Kitty calculator, and the number of Hello Kitty mobile phones ought to be now very difficult to estimate. If you take a good look around your house you may find Hello Kitty lurking in more places than five. Yet here is a gadget that stands out of the common crowd: Hello Kitty Wristwatch Cell Phone.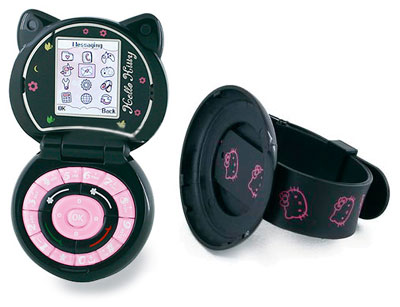 As you have already guessed, it is a handy phone you can wear on your wrist, besides boasting an elegant and interesting Hello Kitty appearance in black and pink.
This new Kittish cell phone is equipped with GSM network carriers functioning at 850/900/1800/1900 MHz. A built-in 1.3MP digital camera is certainly present, as well as Bluetooth support and the usual set of functions like an alarm clock, calculator, calendar, you know what. There are built-in games to while away the time and a cosmetic case storage box to look beautiful.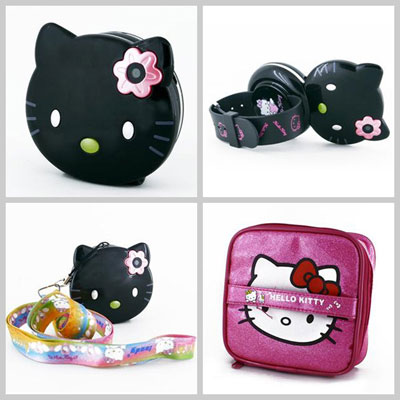 The cool cell phone can be snapped off the wrist when you want to talk, stowed away into a handbag or a pocket or even hung around the neck on a beautiful chain.
This latest Hello Kitty gadget can be yours for $83.98.
Source of the image: Geekalerts.