Green Multi-Layered Copenhagen School
A new school has been opened on the waterfront in one of the districts of Copenhagen (Denmark). The building has several levels, a broken shape and lots of green lawns. This school is perfectly integrated in the heterogeneous urban landscape.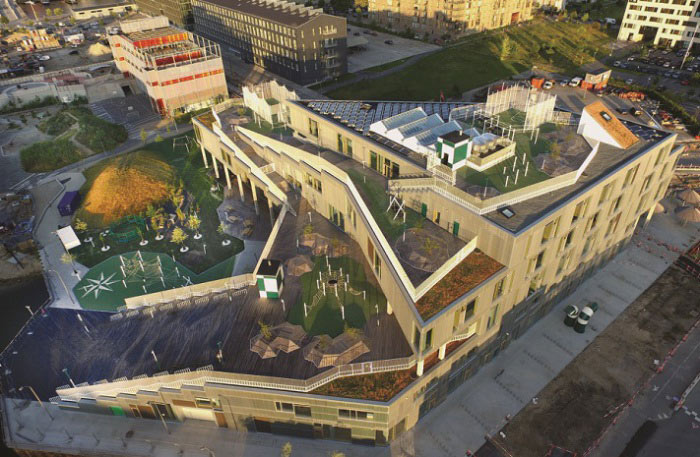 Architectural company JJW Architects designed a new school called South Harbor School that is situated in one of the densely populated areas of Copenhagen, Sydhavnen.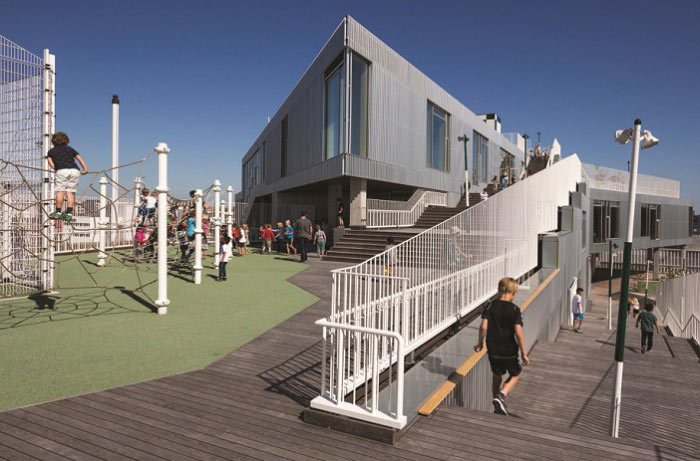 Lack of free space on the construction site forced the architects to think about creating a game space right on the school roof. Green lawns, benches, and playgrounds are located on several levels of the building.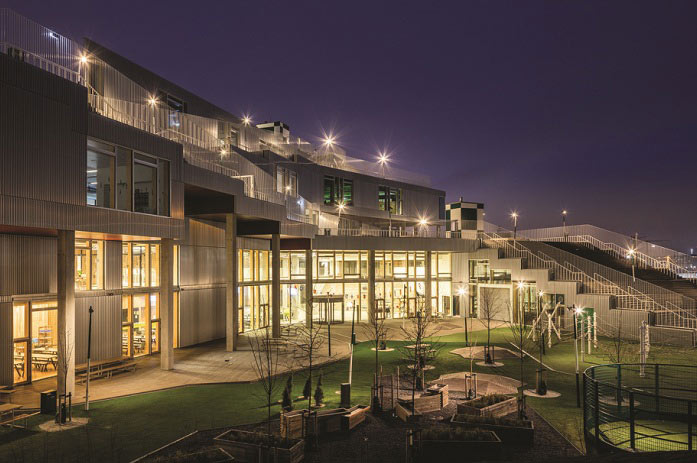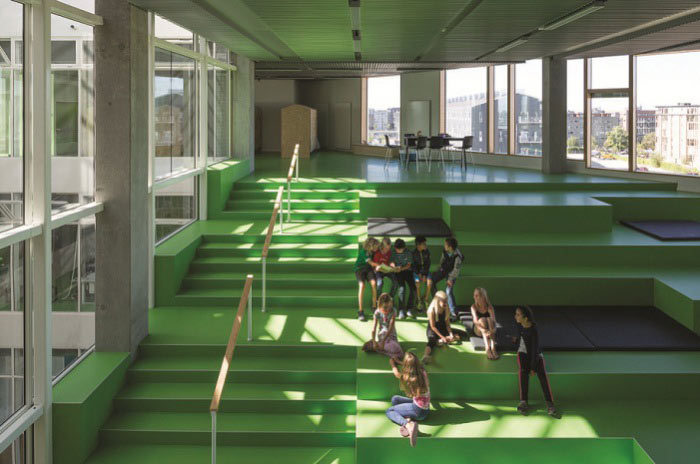 Inside the school, classes are built next to the rooms with lockers and benches where students can spend time during the recess period. The green color predominates in the building. In addition, this shade has a calming effect on the psyche.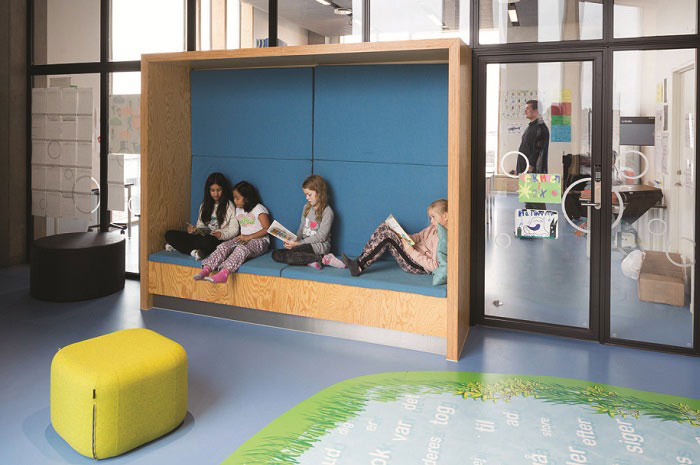 In addition to the educational space for students, South Harbor School has enough places for the locals to spend their leisure time. There is something like a public library in the school building. Not only students, but also the residents of the quarter can eat in the dining hall.