Hands Free Breastpump Bra for Busy Moms
Any hands free device is worth a try, and this one is sure to win your praise for convenience and efficaciousness. New moms do have their hands full, and the Simple Wishes Hands Free Breastpump Bra goes a long way to take a load off their hands. No matter what kind of breastpump you use, you can attach it to this bra and leave it to do its bit turning your hands and mind to other tasks. It's so completely functional, it will look good on you and it's affordable for $28.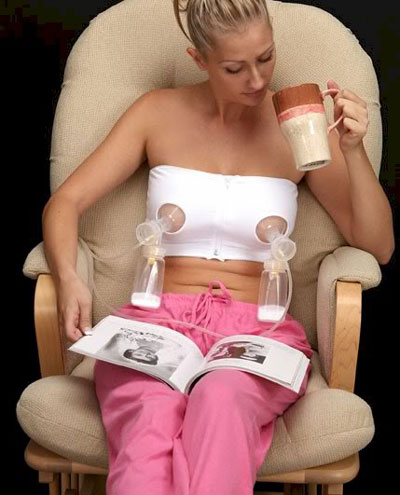 Made from soft material, the Simple Wishes Bra embraces the body comfortably whatever your curves are. You don't need to take off other clothing to put it on, just get it on over your shirt or nursing bra. Whether to wear it with or without straps is up to you. Let it take care of your breastpumping for you and get extra time to do what you need or just to relax.
Source of the image: Mommyreviewed.