Intelligent Stroller Smartbe
Smartbe is a self-propelled smart baby stroller, which is supposed to be of great help for young parents. The authors of this product are collecting the money for its production. According to the developers, the "vehicle" is going to be very promising and interesting.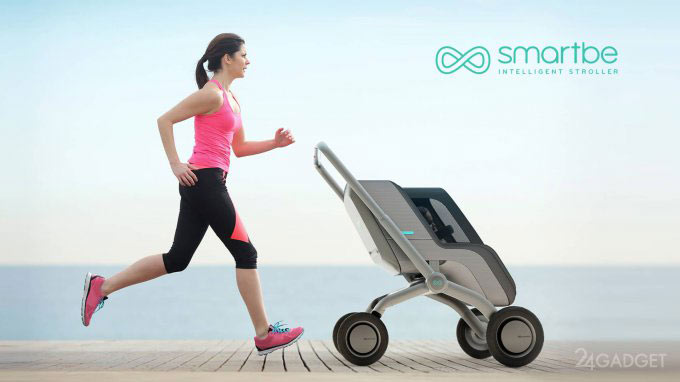 The stroller is able to move around parents on its own, wirelessly synchronizing with a companion application on your phone. The speed and distance are regulated, which allows the user to jog or perform fitness exercises. It has some other advantages.
Smartbe will be equipped with such features as heating the stroller and warming the bottles in a separate compartment, music playback, remote seat repositioning, automatic curtains, a blanket, a built-in camera to monitor the baby, seat belts and a notification about a missing stroller. As stated by the authors, the built-in battery lasts for 5 hours. Everyone wishing to join the high-tech process and get the smart stroller can pre-order it at the price of $399 on Indiegogo.