J.R. Martinez and Girlfriend Are Expecting
J.R. Martinez has good reasons to remember the year 2011! Not only has he pocketed the Dancing with the Stars mirror ball, but also he has a child on the way with his girlfriend Diana Gonzalez-Jones!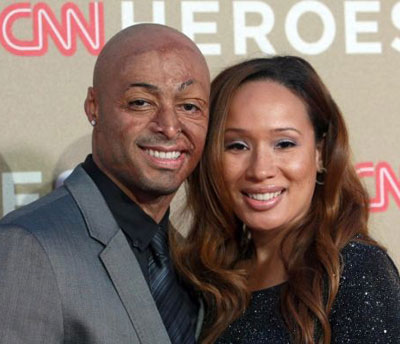 The 28-year-old Iraq war veteran shared with PEOPLE exclusively that he and Gonzalez-Jones had learned last week that they are going to have a girl – their first child together – late next spring. "We are over the moon," says Martinez.
The couple met in 2008 when Martinez got a part to play on All My Children and Gonzalez-Jones was assisting the executive producer. They hit it off almost instantly, but first as friends. They stayed bosom friends for two years before they decided they could opt for more. According to Gonzalez-Jones, they proceeded smoothly without any hard-felt adjustment. "We just clicked right away," she told PEOPLE.
Martinez says that he is going through psychological adjustment getting used to being a father. He finds it hard to take in all of the year's surprises, blessings and opportunities. He calls Diana's baby bump "the cutest thing ever" and is sure that 2012 is going to be even better for them than the passing year!