Malaysian Woman Gives Birth on Plane
The 31-year-old passenger of AirAsia jumbo jet on flight from Penang to Kuching (Malaysia) gave birth to a baby boy as the plane was at the height of about 2000 feet (600 meters). The baby was delivered by a doctor who happened to be on board and was assisted by flight attendants.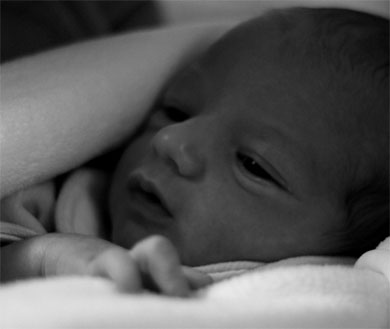 After the landing, the mother and her baby were sent to the nearest hospital. According to an executive of AirAsia, it was the first baby to be born on board of the airline aircraft so the boy and his mother were awarded free flights for life.
This wasn't the first successful childbirth happened on the plane. In 2007, a woman on board of Brussels Airlines plane went into premature labor, and a baby girl was delivered by two doctors who were among passengers. The girl was named after a pilot in command.
But airlines are not happy about deliveries on the plane because in case of emergency there is no chance to save the baby. For example, Air France and Lufthansa bar women who are more than 36 weeks pregnant from flying, and Iberia allows women over 34 weeks pregnant to fly given they are accompanied by a doctor.
Source of the image: flickr.com/photos/luisbg.