A Mexican Woman Is Pregnant with 9 Babies
A Mexican woman Carla Vanessa Perez is going to become the new world champion in fertility. The local media report says that Carla is pregnant with nine babies!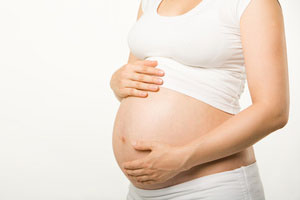 According to the doctors, the woman will go into labour before 20 May. Perez says that she is going to deliver six daughters and three sons. Now she is at one of the Mexican hospitals near the border with the United States. Once the future world record was made known, Carla's pregnancy became one of the most popular topics in the Mexican media.
According to the would-be record holder, the reason for such "great happiness" is in vitro fertilization that Perez made when she was treated for infertility. The woman has not thought of the babies' names yet, as she worries about the delivery. The woman also conceals her age and the exact place of residence.
However, there are also sceptics who accuse Carla Perez of a lie. They believe that the woman is just trying to attract more attention. Recently, one of the employees of the hospital, where the future mother is supposedly observed, said he saw Carla's ultrasound and announced in his speech on the Televisa channel that she was not even pregnant. Now the local authorities are checking this information.
If Carla Perez is really pregnant, the woman will be called the mother with the largest number of children, provided that all of them are born alive. It will be recalled that the last time nine babies were born was in 1971 by an Australian, Geraldine Brodrick. But, unfortunately, none of the five boys and the four girls survived: two were born dead, the rest died six days after the birth.