Octomom Nadya Suleman Files for Bancruptcy
"Octomom" Nadya Suleman filed the documents for bankruptcy to the court in Los Angeles, and the unpaid debt is so large that she asks to protect her from the creditors.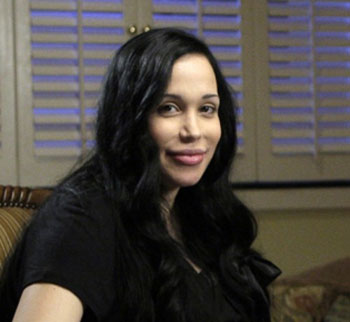 The lady has been saved neither by nude photo shoots (she received $8,000 for her pictures in the Closer magazine) nor by the staged photos with her 14 children.
According to Nadya, she has been living on her social payments for about a month assuring the state that she can not support herself and her children on her own. According to TMZ, Suleman is literally "buried in debts," the exact amount of which is equal to a million dollars.
The declaration of bankruptcy was filed by the "octomom" according to Chapter 7 of the U.S. legislation, which means recognition of a "total bankruptcy", leading to a probable loss of the entire property.
It should be noted that the children of the 36-year-old Suleman were conceived through artificial insemination, and it was she, who asked her doctor to implant more than the recommended number of embryos. At first, she gave birth to her six senior babies, and then she became famous all over the world due to her 8 juniors.
It should be noted that the mother of 14 children had quite a lot of business plans: she appealed for the registration of the "octomom" brand, signed a contract for the filming of a reality show, and even asked the visitors of her website for financial assistance.
The result is: $50,000 on her account and about a million dollars of debt.