Pregnant Bodybuilder Lifts Heavy Weight
In most people, these pictures cause a negative reaction, and someone cannot look at them without flinching. Can a pregnant woman, who keeps lifting heavy weight, be called reckless and irresponsible?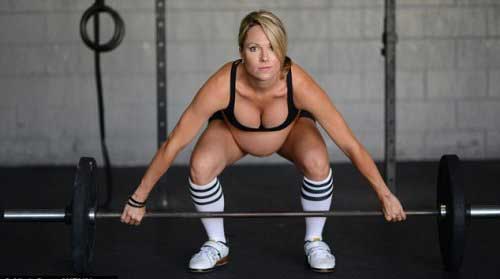 Some time ago, the 35-year-old bodybuilder from Los Angeles, Lea-Ann Ellison, gained great fame after she had posted pictures from the gym in her Facebook. Actually, these pictures were not much different from other photos in which the woman was lifting different weights, but for one exception: Lea-Ann was expected to give birth in 2 weeks. This is a very extreme kind of sports activities during pregnancy.
The photos of the reckless expectant mother caused a severe reaction and provoked tens of thousands of comments. Only a tiny proportion of the Internet users supported the woman's decision to continue exercises almost to the birth date. It turned out that those who did not find anything wrong in it included a few people, who called themselves doctors. But the vast majority of the users believe that Lea-Ann could undermine her own health and put to risk the life of the unborn child.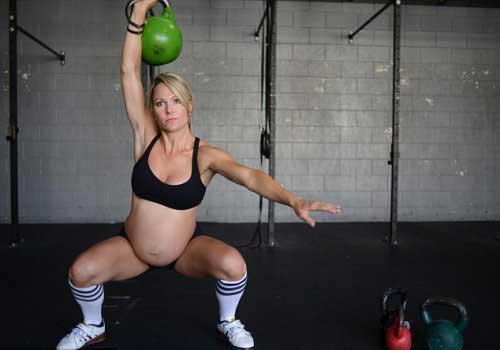 Doctors always strongly advise against lifting heavy weight during this period because you can damage the placenta and bring serious injuries to the baby, or even cause premature birth or miscarriage.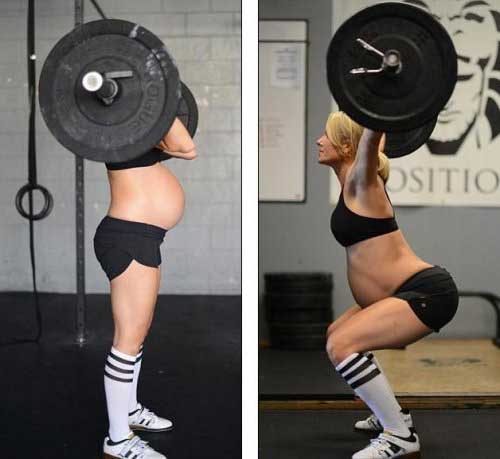 As for Lea-Ann, she thanked all the commentators. She addressed the critics and said that her life was none of their business. According to Lea-Ann, she has two children: an 8-year-old son and a twelve-year-old daughter. She has always loved athletics and fitness and does not think there is anything wrong about sports during pregnancy.