A Smart Sock Owlet to Prevent Sudden Infant Death
The "smart sock", designed specifically to continuously monitor the health of the baby and to transmit information to its parents, can be a valuable gadget for preventing sudden infant death syndrome. Its creator has decided to come up with this device after facing with his child's illness.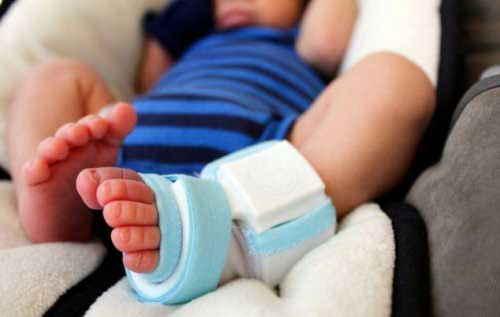 The device is called Owlet, and it really resembles a sock by shape. The gadget is attached to the child's leg and sends important information to the parents' mobile phone, such as heart rate, oxygen level, skin temperature, quality of sleep, and even a child's posture during sleep. Owlet monitors the health of the baby on a daily basis. According to the creators of the "smart sock", it is even capable of detecting sudden infant death syndrome.
Jacob Colvin, the inventor of the Owlet, says that every parent knows well what it is like to lie in bed and think whether your child is breathing or not. At nights, he used to listen to his baby wheezing because of the respiratory syncytial virus, and it was a nightmarish experience for him. Especially when he realized that he could not do anything.
At present, the company that manufactures Owlet raises money for the release of their gadget. The retail price is $159. If the required sum is collected, this product will be released and distributed in 2015. It uses 4 tiny sensors that monitor heart rate and oxygen levels. This number of sensors is needed for the simultaneous production of 9 different combinations of results. Note that hospital pulse oximeters can interpret only one combination of light and sensor.