Thomas Beatie, the Man Who Bears Children, Has His Third
The famous transgender man Thomas Beatie, who marked a new epoch back in 2008 when he gave birth to a baby, doesn't mean to stop! And now he gave birth to his third baby for the past two years!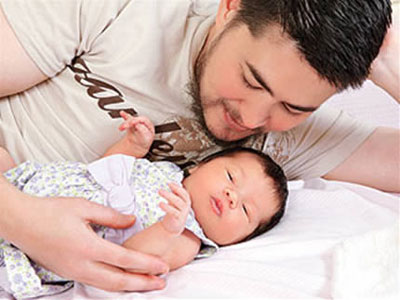 RadarOnline delivers the whole story exclusively, with the assistance of a source close to the Beatie family.
Beatie himself is described as a thick-set man, robust-looking and handsome, with blue eyes and brownish hair.
His first child was a baby girl, Susan, born June 2008. She kept Thomas in the hospital for four days. (All Thomas's children were born naturally at the same hospital, St. Charles Medical Center in Bend, OR.) With the second, son Austin, he stayed there but two days, for the boy was in good health and there was no need to stay on.
The new baby kept the male mother in hospital for only 24 hours (on Sunday, July 25), and there was a close chance of Thomas giving birth to the baby before he got there. He was past his due date, and he was already into contractions coming on every five minutes. "It was a very quick labor. He… almost had him in the car!" said the source.
Now Beatie and his wife Nancy have a family of five that makes them all the happier with all of them gladly adjusting to a renewed routine of having another child at home.
The Beaties prefer to lead a private life, especially now that they have a newcomer. "It's happy bliss. They're soaking up all the love," is how the source depicts their happiness.
Source of the image: Honeymag.