UK Welcomes a Gigantic Baby
In late February, a baby, whose weight was almost seven kilos (15 pounds, 7 ounces), was born in the British family of the Kings. Little George was nearly twice the size of an ordinary baby. It is noteworthy that the young mother gave birth to her giant son without the help of C-section. The childbirth lasted for 16 hours.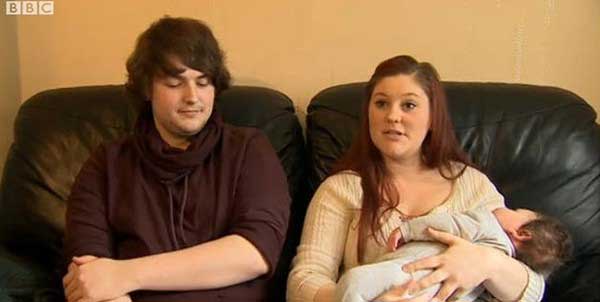 The size of George King's shoulders made him struggle for life when being born, and the doctors at the Royal Hospital in Gloucestershire said that his chances of survival were only 10%. Fortunately, nothing bad happened. The giant's parents, Jade and Ryan, still can not recover from the shock. After the baby had been born, it could not breathe for 20 minutes. Intensive therapy was needed to bring the boy back to life. It is unbelievable, but George's vital resources fully recovered after he had been transferred to a special ward at St. Michael Hospital in Bristol.
According to the 21-year-old Jade King, obstetricians used to say that everything was fine until the delivery started. The woman was immediately surrounded by a dozen doctors, and that's when she got scared. However, the Kings left behind all the worries. They are at home and happy that it is all over. Doctors claim that the size of the baby will get back to norm over time, and it will grow at the same rate as in other children.