12 Parenting Advice You Will not Find in Books
Most parents would agree that being a mom or dad is one of the most amazing and important challenges that we have to face in our life. Many clever and useful books have been written on this subject explaining virtually every nuance of child rearing. However, there are several important secrets to this process, which you will not find in books. This knowledge will help you not only bring up your children properly, but also get mutual pleasure from it.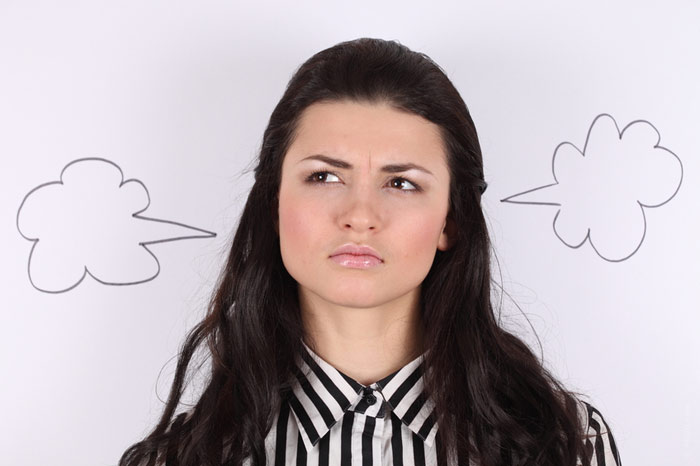 1. All parents sometimes lose patience
Being a parent means to do huge emotional, mental and sometimes physical work. Your efforts will not always be appreciated and you will not always receive instant feedback. On the contrary, we sometimes face such fierce resistance that we are ready to throw in the towel. So naturally, sometimes we feel like losing control and letting our emotions show. Do not hold back and give vent to everything that has accumulated. Otherwise, the consequences will be much worse.
2. Parents buy the newest and most expensive toys primarily for themselves
Up to a certain age, a child is generally indifferent to how much this or that toy costs. He or she may prefer to mess with plastic bowls, paper cups, and chestnuts instead of an expensive toy food processor. It is even more ridiculous to expect that the child will treat the purchased toy with special care just because you spent a fortune on it. It is more important to teach your daughter or son to enjoy simple things, rather than hurt his or her psyche with price tags.
3. You have the right to be angry
Many parents, especially young ones, consider that they have to love their child and show this love in any situation. This is not true. Sometimes children become real monsters that are able to ruffle the feathers of the calmest person. Of course, it is not that you should send them off to the orphanage, but you still have to show what you really feel.
4. Your "no" will not kill them
Every child should have its own clearly defined boundaries of what is permitted. Your clear and firm "no" will determine these boundaries. They will sulk and cry, throw tantrums or act like angels, but no tricks should mislead you and force to permit what you consider harmful, dangerous, or simply stupid.
Always saying "yes" is nice and easy, but do not succumb to this temptation.
5. Children should have time to themselves
If you are constantly running around taking care of your child, then it is ridiculous to demand self-reliance and self-sufficiency from them. Constant help destroys the ability to overcome difficulties and hinders creativity development. So be sure to deliberately leave your child alone, so that they can find something to do and to have fun on their own.
6. You have the right to rest
No matter how important the task of child upbringing is, you can get tired of it too. Let your children read, draw, mess around with toys while you rest, meditate, or just watch TV. Let them know that your time is inviolable and cannot be interrupted by their shouts or whims.
7. Proper nutrition begins early
Many parents, especially grandmothers, have wild ideas about infant nutrition. Yes, it has its own peculiarities, but it does not mean that the child should be stuffed with chips, pies, and ice cream. You can often observe a picture when parents try impose some dietary restrictions upon themselves, while letting their child eat the junkies from the advertisements, saying, "Eat while you are young, you still can." This is totally unacceptable.
8. You need to have your own entertainments
Being a parent is not a punishment. This does not mean that you should give up your personal life and completely lose yourself in upbringing and childcare. If you sometimes go to the movies on your own, hit the club, see your friends, or go to the stadium, it does not instantly make you a bad dad or mom! Just keep a reasonable balance.
9. You must know all of the Pokemons' names
Moreover, you should know the life stories of popular video games characters, children's films storylines and, later on, the names of the coolest bands. You do not want to be a moldy dinosaur in your child's eyes, right?
10. Sometimes you have to apologize
You are going to make mistakes repeatedly in the relationship with your child.
Everyone makes mistakes. There will be unjust decisions, unreasonable reprimands, just awkward movements. The best thing you can do to restore faith in the justice is to apologize, although sometimes it is not that easy.
11. Child upbringing can be terribly difficult and at the same time enjoyable
Within one day – say even one hour! – you can be utterly disappointed and then get on cloud nine again. You can experience a surge of severe anger immediately replaced by emotional tears with an interval of 10 minutes. This is perfectly normal for parents. If you feel that you do not deal with it, and your reaction becomes too sharp, it's time to seek help and take a little (or big) timeout. If you continue forcing yourself into something, it can hurt both yourself and your child.
12. You will always compare your child, and the result will always be the same
Your child is excellent. He or she is the fastest, smartest, aptest and the most quick-witted. If someone has doubts about it, they are obviously jealous.
And, you know, you are absolutely right in that.