1/4 of Children Have Seen Adult Movies
While our underage children are not supposed to see adult images and movies, the harsh reality is often quite different. LSE research results reveal that only during the last year about 25% of teenagers and pre-teens have seen images of a pornographic nature.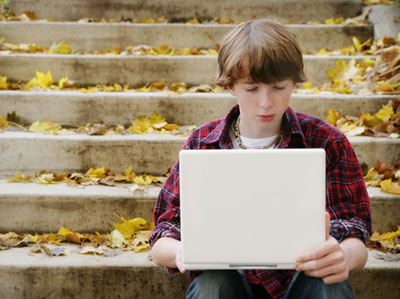 Most often that happens when children start browsing the Internet without their parents being able to monitor what sites they are visiting – and 52% of kids habitually surf the net when they are alone in the room.
Over 12% of them at the age from 9 to 16 have received sexually-charged messages on their cell phones or when they were socializing online.
These data, to be found in Professor Sonia Livingstone's study on children's online behavior and communicative habits as the UK-related part of an all-Europe survey, were used in a BBC Panorama documentary program. Named Too Much Too Young, it presents newsreader Sophie Raworth's attempt to look into the way how our children can come by sexually oriented media material.
Ms. Raworth's attention was drawn to the issue by a pop music video she watched in company of her daughter Ella who is 6 years old. Performances by bands like Girls Aloud or the Saturdays made her experience acute embarrassment.
The sight of scantily dressed girls showing their cleavages while engaged in erotic dancing proved too much for her. "My gut reaction was to switch it off," comments Ms. Raworth, adding that tons of makeup and artificial unnaturally long eyelashes did not present a female image she would like her daughter to see.
It is impossible to know how exactly such images influence our children, she said, and many parents would mind having their young children exposed to sexually-charged acts like those.
Prof. Livingstone pointed out that children's online activities – and the time they spend browsing the Net – should be subject to their parents' strict surveillance.
Her study shows that while 24% of youngsters came across some form of pornography in the Internet, on TV or in magazines last year, 41% of their parents weren't aware of the fact.
Source of the image: Sheknows.