Designer Clothing for Children: Too Much or OK?
Are we witnessing the rise of children fashionistas? It's highly probable – at least if we consider the results of a poll commissioned by Sheila's Wheels that may be an eye-opener to some. The poll was undertaken to explore the wardrobes of 1,000 schoolchildren for special items of clothing and their price tags.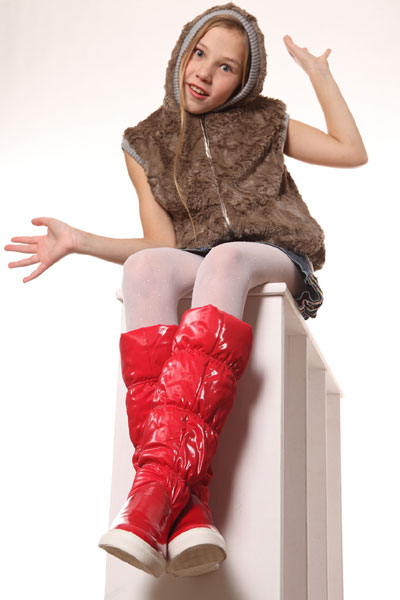 The lead of junior celebs like Suri Cruise, Romeo Beckham, Kingston Rossdale and others who have been sporting designer clothes for quite a while is being followed by a number of parents who are ready to stump up about £764 to get their kids dressed up in kind.
This sum pays for a wardrobe that usually contains over 150 items – plus a stock of shoes running up to almost £200 total value. Near the wardrobe there is a dresser stuffed with toys costing £1,670 on the average.
It further emerged that 62% of pre-teens and younger teens have one or more pieces of designer label clothing, which hoists up the average wardrobe cost to well over £1,500.
About half of those (and a third of the whole number) were found to have owned their first high-fashion item since they were two.
More than 25% of the fashion followers customarily wear a designer bling or a designer wristwatch. 8 per cent's designer accessory set their parents back £200 and more.
No wonder Sheila's Wheels spokesperson said that it could be a sign of the times that children now seem to be the most ardent fashionistas with no expenses spared for their outfits – what with most parents polled telling they bought over 60 new clothing items for their kid within the past twelve months!
Source of the image: Photl.