Maggie Gyllenhaal Is Trying to Master Double Motherhood
Maggie Gyllenhaal is having her hands full – both hands!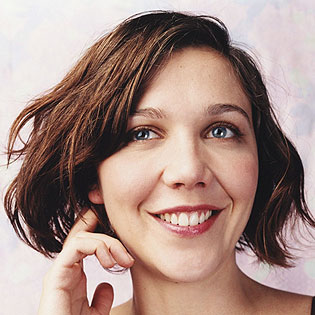 Talking with the USA Today, the 34-year-old mother of two shared the concern she and her husband Peter Sarsgaard are feeling about caring for two kids (on April 19 5-year-old Ramona was joined by the newcomer Gloria Ray).
The first thing Gyllenhaal learned was that she remembered everything about nursing and diaper changing perfectly – which didn't always help. "I have no idea how to do it with two. Having children is the most humbling thing you can do," she sighed over it.
Home responsibilities – what's more – must be well-balanced with work, for the parents have their respective Hollywood careers to pursue. They had succeeded in managing things with Ramona, taking her along to work at the beginning. Then she went to kindergarten and Gyllenhaal makes a point of not taking her along so she would settle down properly. But the new arrival set her hubby joking that they would have to quit working now they have two children!
Meanwhile the actress is up to her ears in Hysteria, a new movie directed by Tanya Wexler. The story – it tells about the invention of the vibrator! – is set in Victorian London, Gyllenhaal appears there as women's rights fighter Charlotte Dalrymple.