12 Celebs Who Bore a Child Too Soon
Parenting is an arduous task – and a heavy responsibility. Many people are unanimous in that it is by far the most demanding task of the whole life. There are those who are a little afraid of entering into this stage of their lives, those who can't wait to become parents – and those who have parenthood thrust upon them. It can be all right, really – unless it happens too early, when a girl is barely out (or even in) her teens.
A teenage girl with a child is still a bit shocking: while we are young, we are supposed to learn, to accumulate experience, try all things new – of course, generally not in the parenting line. Yes, becoming a mother is an integral part of woman's life, celebrities not excluded. But it's more common to leave this wonderful and challenging time until later. While it may be easier in some ways for people with fame and wealth, in other counts it can be more difficult for them than for common people.
However, many women get pregnant early on – girls next door, famous actresses, athletes, public figures. Those who were in the public's eye went on to achieve higher goals, others gave up their claims to fame and fell back on domestic life. Anyway, they learned to know this specific feeling of having kids when you yourselves are just out of your childhood.
Bristol Palin, at 18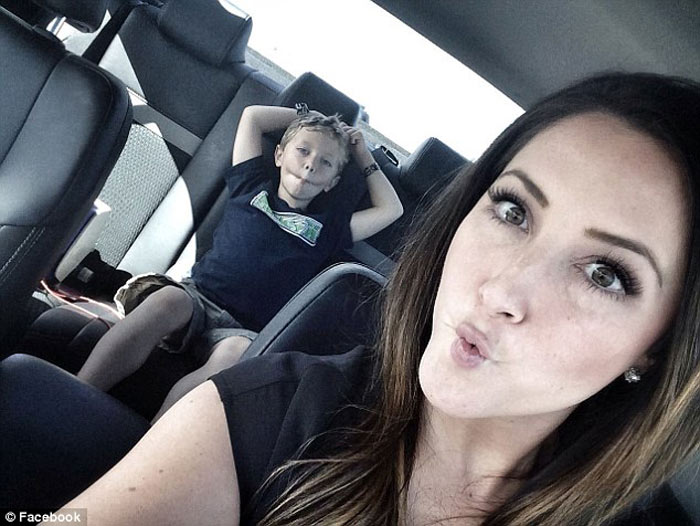 Daughter to Sarah Palin, politician, and author, is known to many due to her 2010 appearance at Dancing with the Stars where flew up on the third place. Bristol made up her mind to get pregnant at eighteen (that was in 2008) – she was already engaged to Levi Johnston and they gave birth to Tripp Easton Mitchell Johnston-Palin who instantly became his mother's "cutest baby" and a dearly loved child.
Now Palin is generally looked upon as an expert on teen sexual life, the subject on which she writes, speaks and conducts reality shows. She is a known supporter for sexual abstinence among teenagers and strives to disseminate the facts of teen mother's problems. She is also the author of a memoir book.
LeBron James, at 19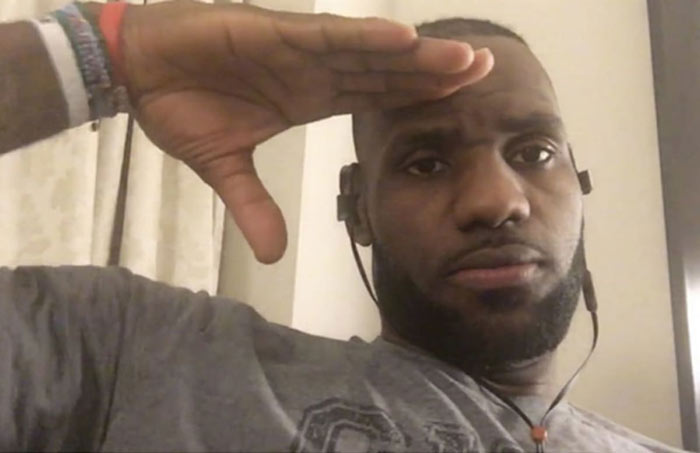 In the world of basketball the name of LeBron James rings loud; many fans consider him to be the finest player ever. This very able sportsman has been in love from high school. Late in 2011 he and his girlfriend Savannah Brinson decided to get married and went through the ceremony in San Diego, California, within two years.
But before he became a husband he had been a father! James and Brinson have been bringing up children before they were on the right side of twenty, and by now they have two boys and a girl – here's a family to write home about!
Besides being great with the ball, James is great with his children – moreover, according to him, he is a typical family guy and a better father than an athlete. Are we to believe him? It's a moot question, but in any case, that makes him all the more worthy of our respect and admiration.
Niki Taylor, at 19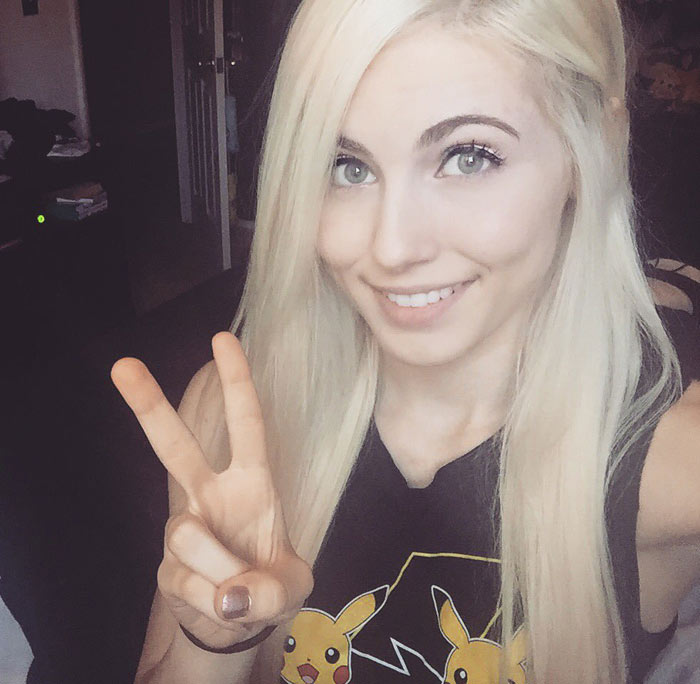 Niki Taylor, a supermodel, has got all that it takes. She is stunningly beautiful, can hold her own in any company and creates a radiant atmosphere around her. No wonder she is so popular. Among her other credits she is mother to three children – two of which were born when she just turned 19. She had already been married then, chained to a man who couldn't give her the love and affection she craved for. But she was in love, and although she didn't quite bargain for babies at that tender age, at the time it seemed all right.
Taylor adores her children, but looking back she says she was having a difficult time, considering that at 21 she was already divorced. But now these times are past, Taylor is married for the second time (to Burney Lamar, a NASCAR driver), and taking care of her son and daughter by Lamar as well as of her twin boys by the previous husband.
Lamar Odom, at 18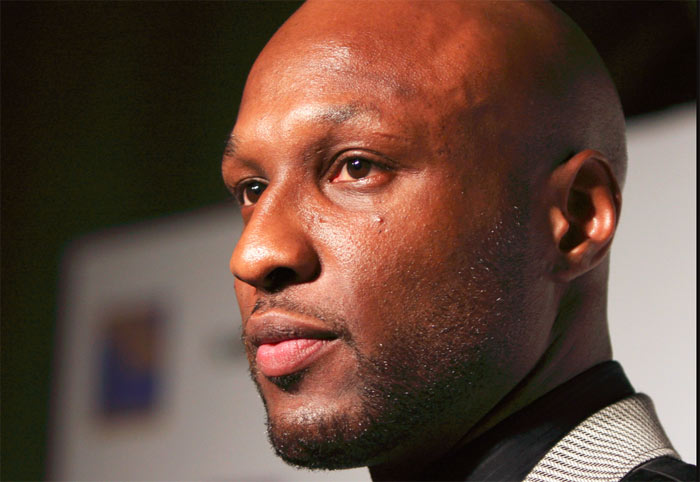 Lamar Odom's experience seems nothing short of amazing: what with his being a basketball player of merit, marrying into the Kardashian clan, nearly passing out from an overdose when in a red-light place, you name it, he's done it.
So it's small surprise he is on this list. Yes, Odom became a dad in his teens. When he was nineteen he fathered a girl who was – probably, very appropriately – named Destiny with a woman called Denise Morales. At the time Destiny took a dim view of Odom marrying Khloe Kardashian and was known to say that the union had no future.
By now Odom is a father of three kids. No matter how he has deported himself, he treasures his kids and there's no denying he is trying to be a good father for them.
Anna Nicole Smith, at 17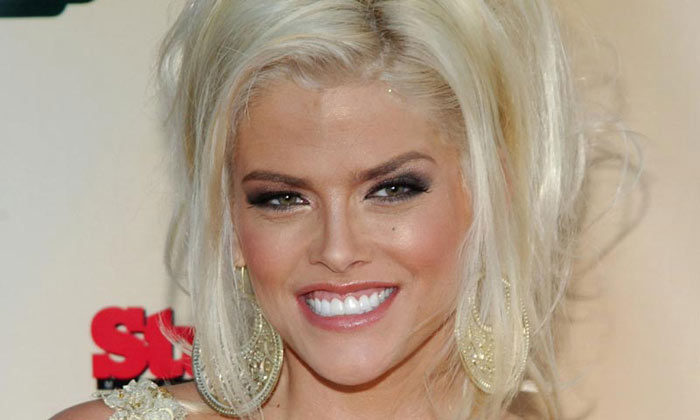 Anna Nicole Smith started out as a teenage mother; did she dream then that she could become a popular model, a Playmate of the Year with Playboy, and manage millions? Anyway, at 14 she dropped out of school and three years later married one Billy Wayne Smith, whom she met while working in a restaurant. They were so in love that they didn't wait, and Anna bore a son, Daniel Wayne Smith, who was to be the most important person in her life until his untimely death. When Daniel was one year old, she and Smith separated, and Anna Nicole was left to shift for herself. She told her story of trying all kinds of places, Red Lobster, Walmart, but without much success. So she ended up working as a stripper at a gentlemen's club, and though she didn't like it there, she had to stay on for her daily bread. Her lucky break proved to be an audition for Playboy that made a huge difference for her and her son. Unfortunately, Daniel died, and his mother outlived him for a little longer than a year.
Solange Knowles, at 18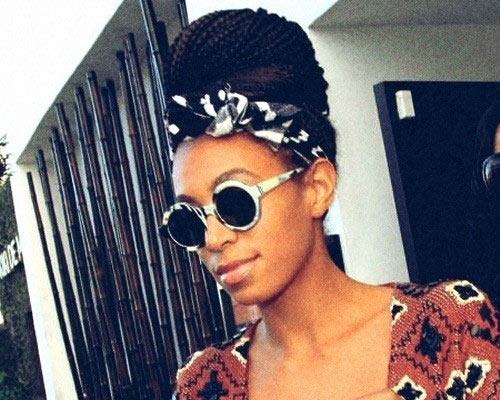 Solange Knowles is a gifted singer and songwriter, just like her world-famous sister Beyoncé. Although sisters' lives are vastly different, they maintain close and cordial relations. It happened that at the time when Beyoncé was trying hard to launch her career to the heights she never dreamed of back then, her younger sister was feeding her baby.
When the younger Knowles tied the knot with Daniel Smith, a footballer, she was 17 and he was 19. A year later she gave birth to their son, Daniel Julez Smith, Jr. Their marriage lasted for three years only, but former spouses remain on a friendly terms. Anyhow, in an interview Solange referred to her early motherhood as a "blessing," though an unplanned one, and she set herself to be as good a mom as one can.
Jamie Lynn Spears, at 16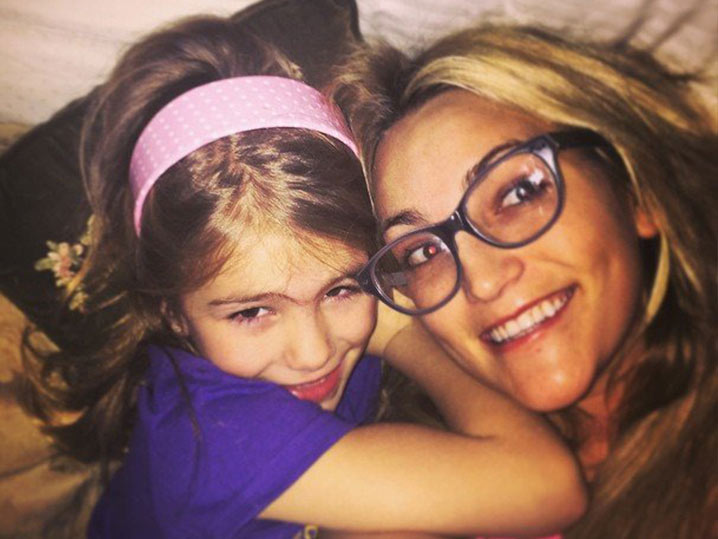 Britney Spears' younger sister, Jamie Lynn Spears, enjoys her share of popularity even though she will hardly ever attain the Olympian top like her sister did. She starred in Zoey 101, a children's television show, but before long she had to put her career on the shelf because she became pregnant by her boyfriend Casey Aldridge. When asked, she confessed that, being in a children's show, she had omitted to get information about birth control from her doctor. At the time she was 16 years old.
Her relationship with her little daughter's father didn't work out, and they separated in 2010. Four years later she got married to Jamie Watson, a voice actor and businessman, and they say he made a fine stepfather to little Maddie Briann. Meanwhile the younger Spears says that first she was a kid in a show, then she got busy bringing up her child, but she hopes one day the world will meet her as a grown-up full-fledged woman!
Lil Wayne, at 16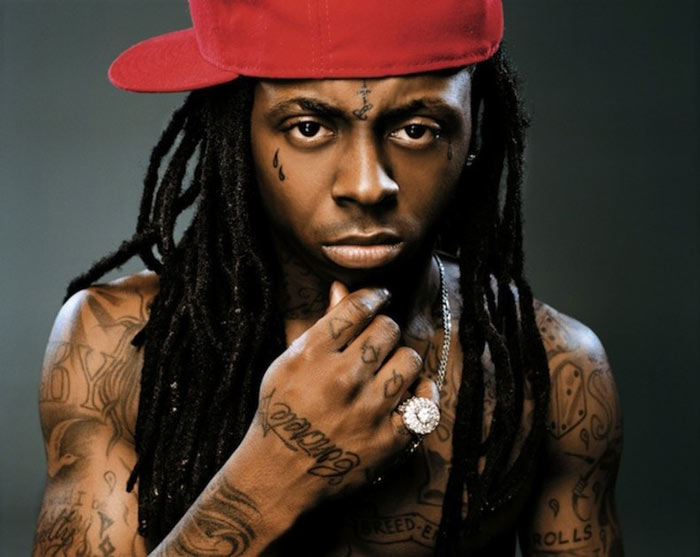 Lil Wayne has certainly made himself a name in rap thanks to his wonderful lyrics and great rhythms; for years he delights his fan with his talent, and he strengthened his reputation further by becoming the youngest artist with Cash Money Records.
So he is the one who likes to live in the fast lane, and in his private life as well. He belongs with celebrities who became parents early – at 16, in this case. He was dating Antonia "Toya" Jackson, 14 at the time, and it ended up with her getting pregnant. Soon the couple had a pretty little daughter.
The romance didn't last very long, sadly, yet the history cannot be rewritten, and Toya remains Weezy's child's mom and the great love of his teen years.
Sofia Vergara, at 18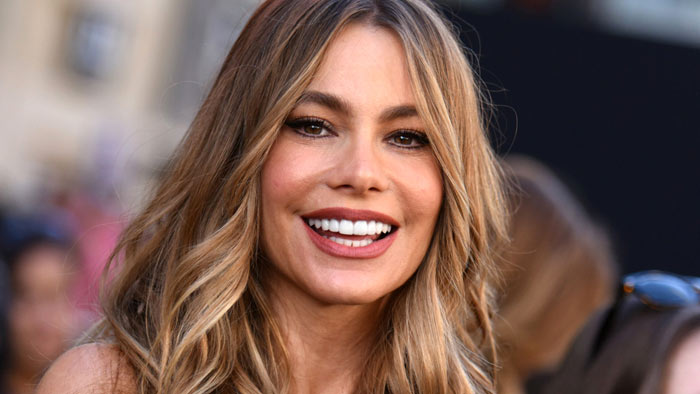 Sofia Vergara has got everything it takes to be a celebrity – wit, talent, amazing looks, a scintillating personality. No wonder she got to be one of the best-paid television actresses.
Vergara hails from Barranquilla, Colombia, where she started her career as a model. It took her one walk along the local beach dressed in a bikini – and she was immediately approached by a photographer who persuaded her into modeling.
When she turned 18, the young model decided to share her life with her first love, Joe Gonzalez, and gave him a son soon afterward. But the union proved to be a short one, and they called it quits the following year.
Vergara didn't let her single mom status hinder her career, and succeeded in establishing a close bond with her son through thick and thin of their life together.
Keisha Castle-Hughes, at 16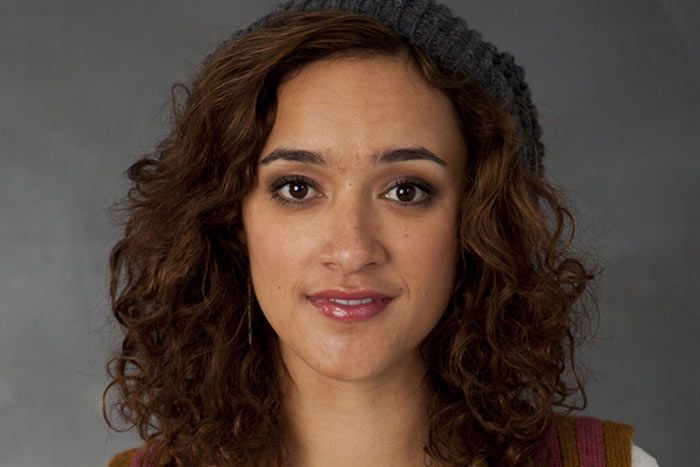 Keisha Castle-Hughes seems to be one of those people who like to do everything quickly. She played Paikea "Pai" Apirana in the famous movie Whale Rider, and got a nomination for an Academy Award best actress becoming the youngest actress to have gotten the nomination.
Then, Hughes and her boyfriend Bradley Hull were so much in love with each other that she became a mother almost as soon as she turned 16. Their union didn't last longer than four years, but they should be overjoyed that they gave birth to a beautiful girl.
Patti Smith, at 19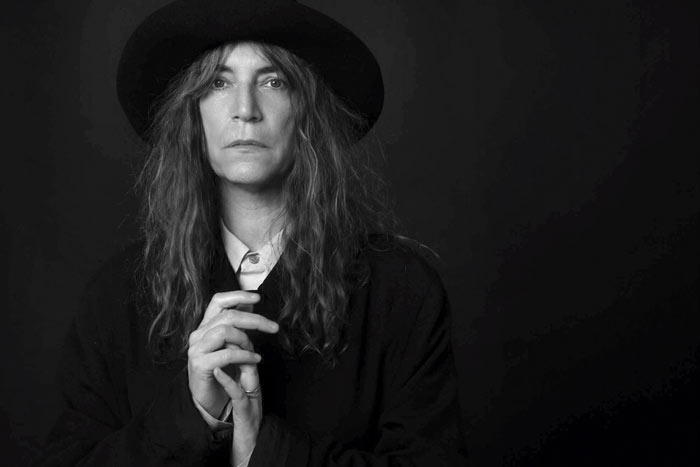 Patti Smith has been around for several decades, causing admiration for her talents in songwriting, singing, and doing all things artistic. Now she is on the wrong side of seventy, but she has a lot to remember- starting from her humble beginnings, when she found herself pregnant. At the time she was 19, she had just dropped out of school, and she thought that the best she could do for the child was to have her adopted.
Recollecting those times, the former punk rock star said that although she had considered no other way for her daughter, she realized how difficult it was to walk out on a life.
Her award-winning book about those times, Just Kids, makes an unforgettable reading even for those who are not much into Patti Smith's music.
Aretha Franklin, at 14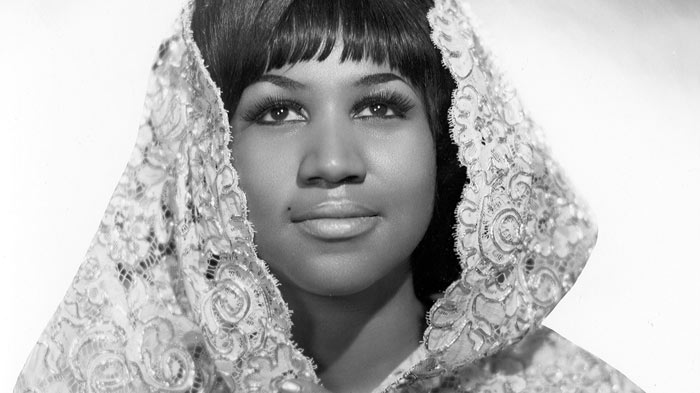 Known globally as the Queen of Soul, Memphis-born Aretha Franklin is on the very top of the music world with her 18 Grammy Awards; she is one of the best-selling artists of all time and can be found on any list of greatest singers.
Aretha Franklin is the mother of four boys, the first of which, Clarence, she delivered at the age of 14. With what could have been a long-time burden for someone else, Franklin went on to build up one of the most amazing singing careers in the world.