12 Children of Famous Couples Who Began Their Lives with Outlandish Names
Now and then the desire to give your child a name nobody has thought of before crops up, and celebrities are just as bad as other people when it comes to it. Disregarding people like the late Frank Zappa who wasn't above making others sit up and take notice (and called his children Moon Unit, Dweezil, Ahmet Emuukha and Diva Muffin), there are those who don't let their imagination run away with them, yet avoid the common file like Paul – John – George – Richard. The Kardashians, for instance, thought up Stormi, and North probably isn't such an eyebrow-raising name after all… But that depends.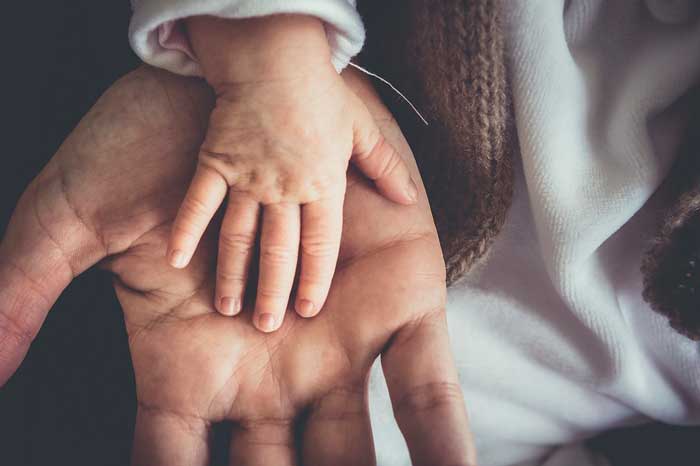 Maybe the idea behind these kinds of names is that children should feel unique, artistic and unforgettable from the cradle, without the tediousness of having namesakes. Well, you will be hard put to it to run into another Denim. Is that the result of parents feeling their kid is like no other kid?
Luckily, children will grow up and reach the point when they will be able to change the names they are not comfortable with. At least, they are sure to consider this, with names that take explaining and excite a strong reaction and probably even ridicule. Of course, no-one expects to meet people whose names are more befitting to a picture or a project. Let your child be unique for other reasons than that people jump when they hear their names. Leave strange names to writers of fiction; they will give them to the ogres in their novels.
Apple Martin
Apple is the creative outburst of Gwyneth Paltrow and Chris Martin. As Paltrow states, Martin was responsible for choosing that name. His booking agent, Marty Diamond, named his daughter Apple, and it apparently rang true with the singer. So he asked whether Diamond would mind if they gave the name to their child in case it would be a girl, and the permission was granted.
Discussing it a few years ago in an interview with Howard Stern Paltrow said Apple is happy with her name. Yes, it can be understandable that a teenager find the name cute (Apple has just turned fourteen). Who knows how she is going to feel about it when she comes of age? Anyway, they didn't experiment with their son in the same fashion.
Pilot Inspektor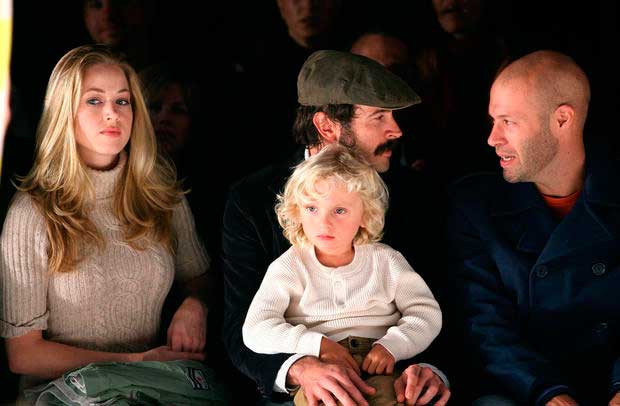 This comes from the joint imagination of Beth Riesgraf (seen in Leverage) and Jason Lee (remembered in My Name Is Earl). They parented a son who was named Pilot Inspektor. As Lee related to Entertainment Weekly in 2005, this name was derived from the line "He's Simple, He's Dumb, He's the Pilot" sung by rock band Grandaddy in their second album The Sophtware Slump. Lee must have gotten huge inspiration from that line! He claimed the song had overwhelmed him instantly; his wife was so impressed with it that she helped him along with Pilot, and Inspektor somehow came around by itself.
Supposedly little Pilot gets his earful of Grandaddy and likes it, so he might come to terms with his quaint name – or he might accuse his parents of being too wacky for his taste and apply for changing into a simple Charles.
Strummer Newcomb Cook
The star of the Silver Linings Playbook Julia Stiles and her husband camera assistant Preston J. Cook welcomed their first child seven months ago. It was Stiles' first baby. They decided the name "Strummer" will suit him fine, even if their parents opposed the choice.
Still, the couple is sure they will live it down – there is nothing else for it, for the child was baptized Strummer Newcomb Cook. The name does not actually grate, yet it leaves one a little bit astounded. One is at sea why people should want to name the child after guitar strumming. Eventually, the boy will have to become a musician and put up with a constant string of jokes about his prowess – or a constant string of questions why doesn't he play the guitar with a name like this.
Bluebell Madonna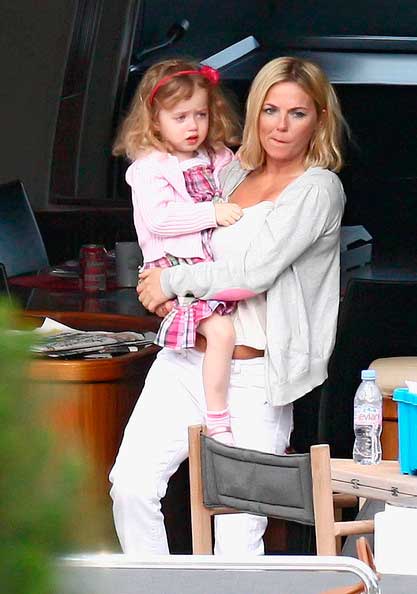 Bluebell Madonna is what Geri Halliwell of the Spice Girls fame decided would be the right name for her daughter. It happened eleven years ago, and since then she was joined by her brother Montague George. So she is carrying this name for more than a decade, and it sounds quite good and nicely resonant, but chances are she may want to change it quite soon. What may go along with a nice and good-looking little girl can be a bit embarrassing for a young lady she is going to become soon. What's more, the name makes one think of cows.
The former Ginger Spice was talking with her mother when the latter said the bluebell was becoming a rare flower, and it made her think that it could be an exciting name for a girl. When she had a charming baby she gave it to her without thinking twice. Probably she really should have.
Denim Braxton
Toni Braxton is, too, for unusual names. Denim Cole Braxton has been living like that for 16 years, and when his brother was born he got the name of Diezel Ky. Actually, she and her husband Keri Lewis of Mint Condition meant to name the boy Denham, but they were staggered when a nurse pronounced the name stressing the second syllable with a distinctive "h" sound. That was not what they had wanted, and they hastened to alter the spelling so no-one will ever get it wrong.
Initially, there was nothing wrong with Denham, but Braxton said she believed in children having "their own identity" as well as freedom, and it's all right as long as the name "defines" the kid. Do you find anything "definite" about such names? Or is it one of those cases when celebrities go out of their way to invent a striking name because they believe it to be more distinctive than character?
Huckleberry Grylls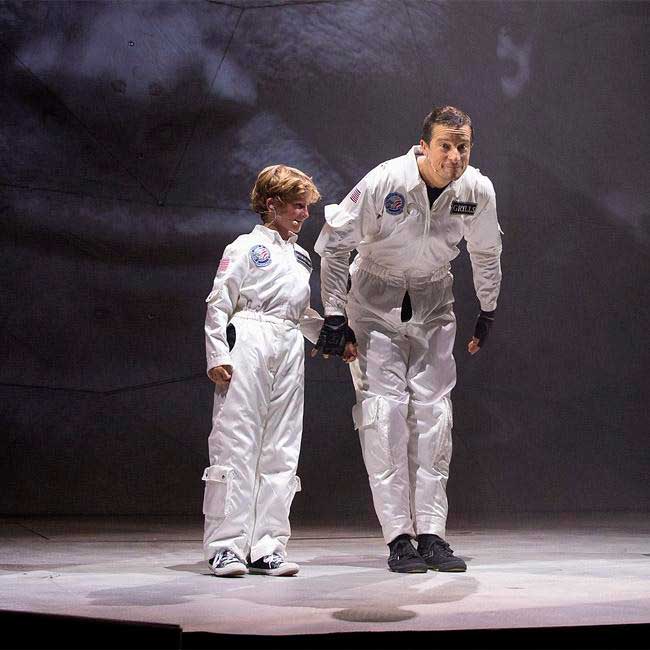 Edward Grylls, better known as "Bear," must be pleased with his sobriquet. He and his wife Shara Cannings Knight also want their kids to sound impressive – their three robust boys are known as Jesse, Marmaduke, and Huckleberry. Grand sounding names, these, but seemingly moving from the quite common Jesse to a completely unexpected Huckleberry. The more so since Bear and his wife cannot elucidate the issue. The elder Grylls just exclaimed that the names seem to him to be wonderful and he can't wait until they turn 18. Maybe when they do, they will be proud to have names like nobody else. If they haven't changed them by that time.
River Rocket
Jamie Oliver is supported by his wife Juliette Norton in thinking up names for their children that you will never dream of using! They have five children, none of which is called John or Mary. Although we do have Rosie (Poppy Honey Rosie), Pamela (Daisy Boo Pamela), Petal Blossom Rainbow, and Maurice (Buddy Bear Maurice). But it is their latest son who takes the prize – he is known as River Rocket Blue Dallas. That's a name.
Do they have anything in the line of explanation? Only that it is a suitable one. Really, a fine baby like that deserved the name of a Rocket? No doubt his peers will be able to think of too many ridiculous puns and jokes to shower on him – and his siblings. It will be left to them to complain to one another until they have a chance to say good-bye to their outlandish names.
Blue Ivy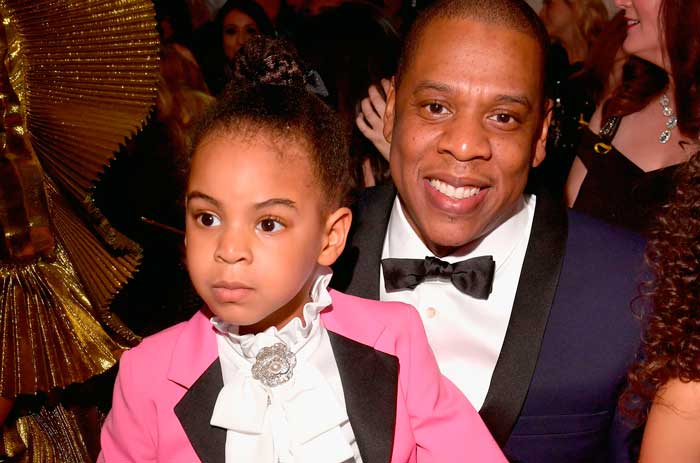 This one is already a household name – or nearly that. Ask anybody whose child it is – of course, Jay-Z and Beyoncé's. There's no gainsaying, blue is a marvelous color and the word feels great on the tongue. It may sound even a bit mystic and alluring. But why borrow the color from the sky? It is hardly a color suitable for humans. And it's not that Beyoncé would want her daughter to be blue in any sense of the word. Artists have a lot of song titles and album titles to embody their fantastic and unusual ideas; why burden your children with names that are not fitting?
Ruby Sweetheart
A sweet-sounding name, Ruby. Charming and really beautiful, neither common nor so rare as to seem strange. But it is sweet enough without the addition "Sweetheart." Ruby's parents, Tobey Maguire and his ex-wife Jennifer Meyer, say that the girl owes her question-raising middle name to Meyer's grandmother who passed away a couple of months prior to her great-granddaughter's birth. The old lady used to call Meyer "Sweetheart," and the newborn inherited the "title."
Nevertheless, while the decision was a very nice one, the word is too common to serve as a real commemoration. They could have given Ruby the woman's name which would have served even better. Would the great-grandmother herself have agreed to this kind of naming? Probably she would have had more ingenious – and more acceptable – ideas.
Elsie Otter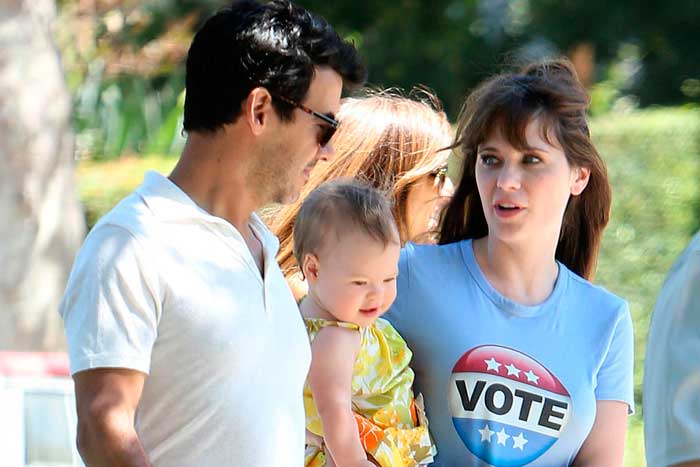 Zooey Deschanel has taken part in the naming game as well, coming up with "Elsie Otter" for her first child. Needless to say, it caused a few questions thrown her way. When interviewing the actress-cum-singer Ellen inquired whether Otter was in any way a family name – and got a highly controversial answer. Deschanel said that it was a family name taken widely to embrace all mammals! She went on to explain that she and her husband Jacob Pechenik are both fond of otters, and after they had decided upon a girlish name they thought they could add something a bit on the wacky side. They succeeded in it, and little Elsie is lucky that it is not some worse mammal in the family.
Audio Science Clayton
Yes, you got it right, that's a name. It is a figment of the imagination of 40 Days and 40 Nights star Shannyn Sossamon, who saddled her first son with something like Audio Science.
From the very start Sossamon and her boyfriend Dallas Clayton meant the name to be a word – and they went to the dictionary for inspiration. Having settled for Science after long explorations, they would have felt pleased but realized that it could be pared down to Sci and therefore sound like "Simon." It appears that would have been pretty awful. So they strained their imagination a little more and the boy became Radio Science. Sossamon and Clayton may have had second thoughts about it because they named their second son Mortimer. Radio Science is going to turn 15 soon. How much longer will he bear this name?
Kal-El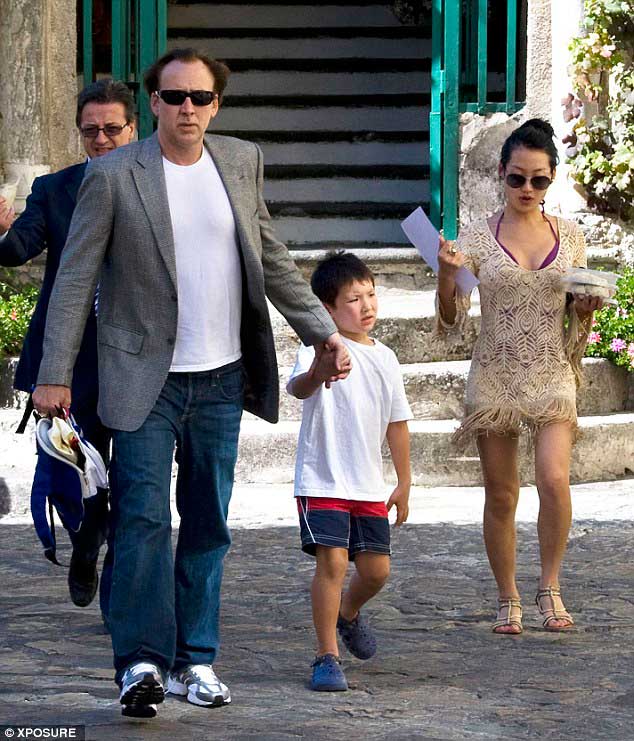 This one is the product of a long and fruitless discussion on part of Nicolas Cage and Alice Kim, his third wife. Pondering on a suitable name for the baby that was coming, they couldn't agree upon anything and struck a stumbling-block. As Cage remembers, his wife was for a name that would be unique like nobody else's. The actor suggested Kyle, but Kim cried for a better one. It was then that Cage recalled the original name of Superman on the planet Krypton from the old comic books: Kal-El. It was striking, very American and undeniably sui generis. Also, it seemed to them to sound magical. At that time. Would they agree with it now, and how many stupid jokes will the boy be hearing yet?