13 Worst Celebrity Mothers
With no information to the contrary available (or perused), we would be tempted to believe that child actors were brought up in a kind of Neverland which no regular life ever reaches. From birth they are surrounded by wonders, geniuses and luxury. They seem to be wonderful, larger-than-life people who inhabit a world of their own.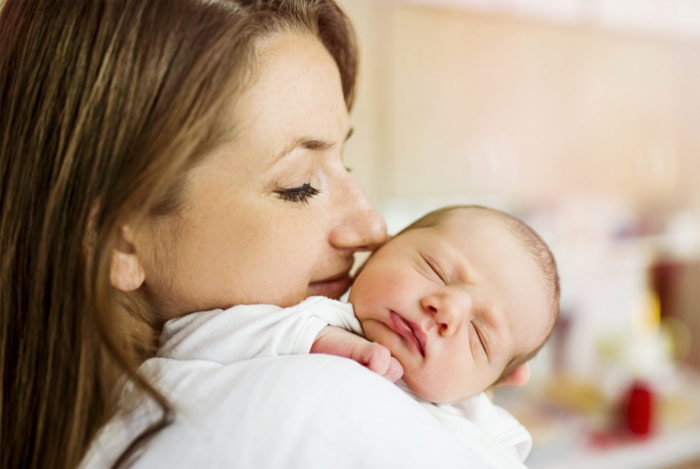 The reality is often vastly different. So many of child actors were reared by mothers who had other interests than bring up their offspring properly. When you get to know their histories, the mothers appear inept, uncaring and mindless of their children. It can't be said that Hollywood's life is so soft that children here don't need love, attention and protection. But very often the wish to gain the recognition of the public prevails, and mothers begin to work towards their children's career too soon. When their children need to enjoy their childhood, they have to do something which is like working, and that is aggravating. Later these children try to emancipate themselves from their greedy parents and strike out on their own in an attempt to run away from their childhood struggles and find what their own hearts desire.
Actually, Hollywood mothers find it hard not to play the career game using their children as pawns. Maybe it's good to want fame and fortune for kids, but then, they are subjected to lonesome rides on lonely roads. Naturally they will want to shake off their parents when they can manage their affairs themselves.
Sometimes it is that celebrities want to promote their children, sometimes – such children grow to be celebrities out of ordinary families; any way, these are disturbing stories to be told and read; but such things do happen in Hollywood, and there's no getting away from it.
Kris Jenner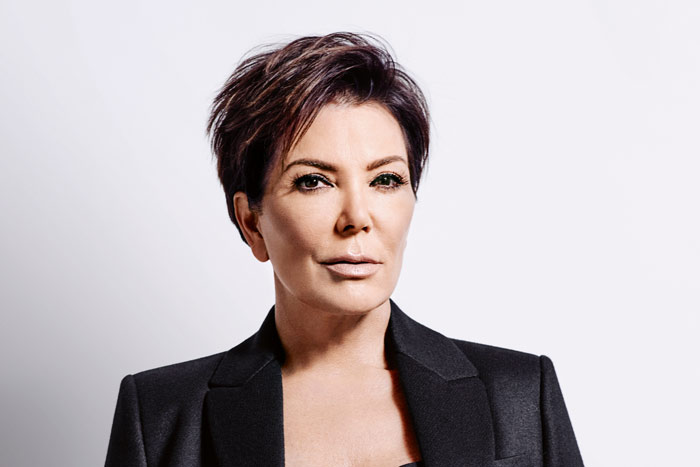 This list could have been especially created with the purpose of including Kris Jenner there. As a disturbing mother she can run with the worst mother in Hollywood – though here are some who will make tough competition. She pushed her children along in any way she could think of, so they could make a splendid career, notwithstanding the fact that they could hardly display any vestige of a talent. Most of the fame they got came from reality TV, speculations and scandals. Their moniker for Kris is "The Momager" for a very good reason, that's what she is, she seems to be able to go any length to promote her children's careers. Rumors have it that when Kim Kardashian's sex tape leaked, it was through Kris Jenner's doing, for she saw it as a way to draw attention to Kim. Well, it seems that she proved right, and Kim is now a celebrity. So it is really little wonder that her children do everything they want to without feeling any shame or regrets.
Dina Lohan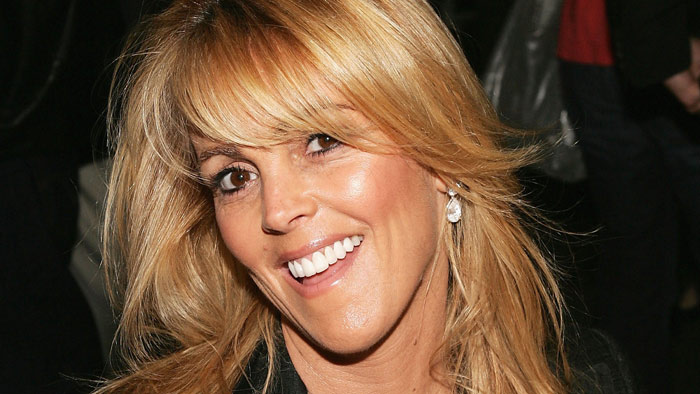 It says much about Dina Lohan that she is the mother of Lindsay Lohan. Probably she is not on a par with Kris Jenner as a driving force, and she is not so pushing, but Lindsay's career was in her hands at the time when the actress/model (she started out as a model at 3!) began her downsliding. So, even if she is not so risqué as manager, she doesn't seem to be able to handle the situation. How could she, if she goes in for substances and isn't above being hammered with her children, then it comes as no surprise that Lindsay has also got problems with substances. What's more, so far there is no inkling of Lindsay making a successful comeback. So now Dina is busy as her younger sister's manager, looking after her modeling. Does it mean that there's a chance of Aliana following in Lindsay's footsteps? Hopefully no, she will be able to do without breaks for rehab.
Britney Spears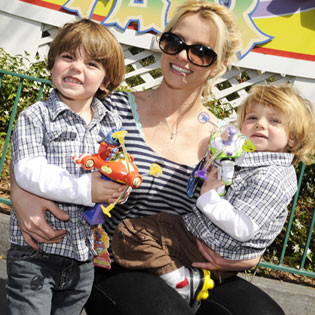 Everyone knows how full of ups and downs the life and career of Britney Spears was. She got on the top of the music industry quite early, so probably she was not sufficiently prepared for the fame that was thrust upon her. When she stopped being a successful teenager and acquired womanhood, her troubles began. She got tied up with Kevin Federline, was injured during the making of a video, it all conspired to put her in a state of a bad mental breakdown, and her children were also swept into the tumult. Photographs with her driving while having a baby on the lap led to outbursts from the public. It is believed that one child got a fracture after being dropped head down. While Spears was partying – which she did a lot – her children were left untended. It all ended up in Spears losing the custody, although it is highly doubtful that her ex would make a good parent, either.
Nancy Dow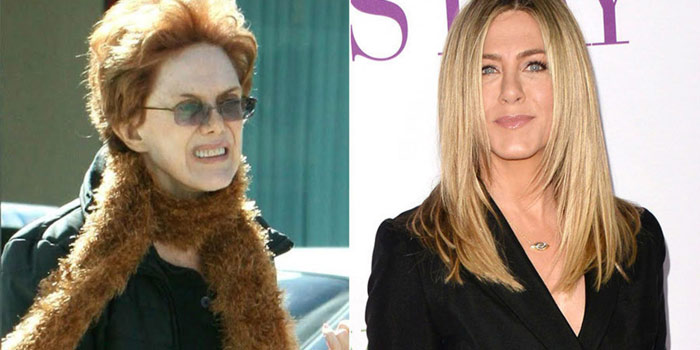 She is mother to Jennifer Aniston who tried to put up the appearance of a perfect parent – in which she eventually failed. As soon as Aniston achieved fame and fortune, Nancy Dow showed that she would like to participate in sharing the achievements. It wasn't met very favorably, actually, the mother and daughter had a tumultuous argument and drifted apart, the situation that went on for years. When Aniston tied the knot with Brad Pitt, Dow was not among those invited to the wedding, because Aniston didn't exactly appreciate her mother publishing a very outspoken book about her daughter's life. She did it without securing the actress's agreement, moreover, she discussed their relationship in public in a TV interview. So, Aniston has some grounds to refer to her mother as "my last chunk of disease in my life." They never came to reconcile, and when Dow died, her daughter was left out of her will.
Brooke Mueller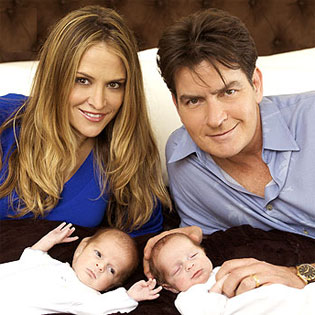 You may want all kinds of parents for children, but what you would surely draw the line at is a father like Charlie Sheen. But a mother who is an addict is also something unwelcome in the picture. Charlie Sheen had twins with Brooke Mueller who is always in and out of rehab facilities. It isn't easy to imagine what sort of life the kids are leading with their father being the target of adverse media attention and their mother frequently absent because she has to live down her drug abuse. Sheen and Mueller may have to put up money for therapy sessions for their kids judging by how things are going on. At least there are rumors going round that Denise Richards, Sheen's ex-wife, takes his twins to her home and takes care of them now and then.
Farrah Abraham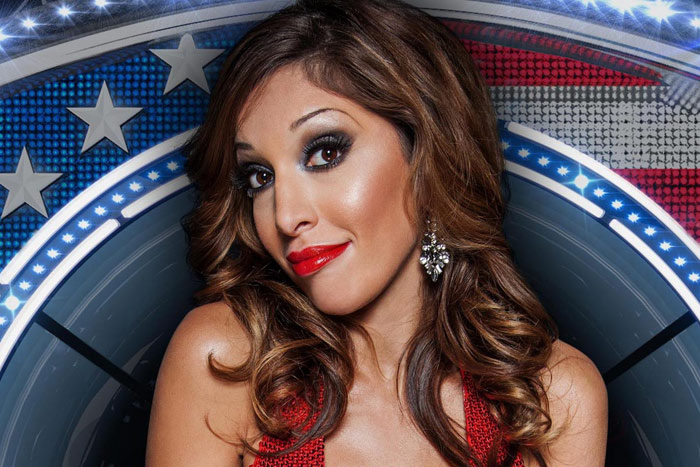 The reality television series 16 and Pregnant and later, Teen Mom, left us with some women we could have done without quite easily. In case you haven't watched these, know that you didn't lose anything by missing them. They are mostly about disturbing things, and Farrah Abraham is a good proof of that, she is nothing if not repulsive. The first thing she did was to show that she was ready for everything in order to stay in the project. The actress proved it by appearing in adult entertainment videos Farrah Superstar: Backdoor Teen Mom and others with similar alluring titles. Also she is notorious for driving under influence and waxing the brows of her daughter aged 2, which is really weird. She had one episode of fame and can't forget it, so she is known as "fame whore," and that can also be terrible for her little one.
Courtney Love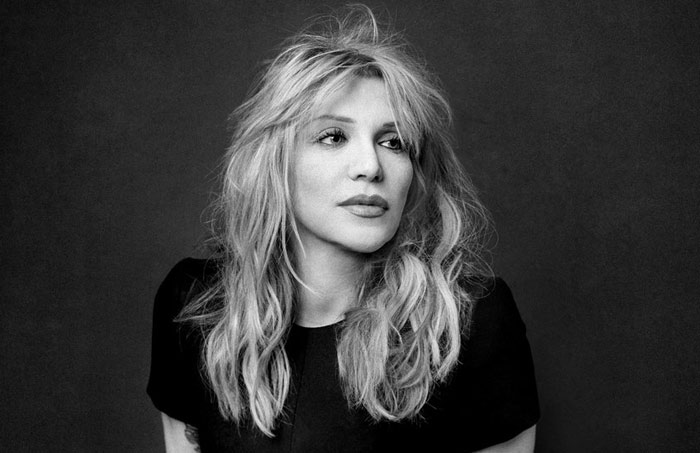 You expected to find Courtney Love on this list, didn't you? Almost for the whole length of her career she has been toppling if not actually falling down. Love was wife to Nirvana leader Kurt Cobain until he committed suicide. She is also a drug addict, the fact that bears a huge influence on her daughter's well-being. She grew up to have no proper bonding with her mother and they had always been arguing. Finally Frances Bean Cobain arranged for a restraining order against her mom to be issued. Then Courtney Love had an overdose of OxyContin and was charged with possession of substances. The incident swept all across the media and that was the end of her custody of her daughter. Fortunately, Frances Bean is of age and she can live on her own, which she does and avoids too much public attention.
Kate Moss
For Kate Moss most of her life is taken up by modeling and partying. Hers were special kinds of parties, with heroin, cocaine and other hard drugs. Her motherhood wasn't bothering her at all, for she didn't care how often she saw her child. Now Moss is a little more mature, she has wound down some, but in the past she was no mother to speak of. Being an addict, she always had drugs in her possession which led to multiple arrests. At those times Lila Grace, her daughter, had to remain with her then lover Pete Doherty of The Libertines, who is way into being a psychotic person. So Moss's daughter had to fend for herself, while her mother was either in a rehab or drugged out of common sense. She wasn't a part of Lila Grace's growing up.
Octomom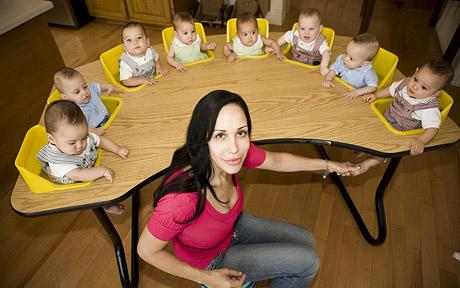 Octomom, or Nadya Suleman, delivered eight babies at a go. So the eight new kids joined the six she already had. What an impressive figure, capable of scaring off anyone she may want to fix a date with. In her we have a person who was lured by fame into having so many children without thinking how they would be faring afterwards. She managed to attain the fame she craved for, and, consequently, was inundated by offers helping her get along and donations for bringing up the horde of children she had. Understandably, soon her short period of fame was through, and now she is facing the problem of rearing her 14 children. You can see it is not much fun. Sometimes she appears on some outlandish programs where she speaks about her life in an attempt to pay the bills that are showering upon her. Thus she has made her life, as well as the lives of her children, one of constant struggle. Was it worth it?
Michelle Duggar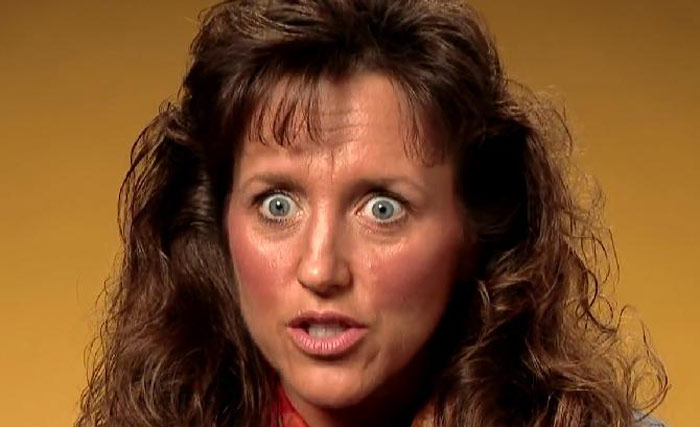 You don't often hear about a couple that has 19 children and brings them up in circumstances that leave much to be desired. But that's exactly what Michelle Duggar and her husband do, and that's greatly disturbing. Do they have proper control over what their kids are up to? Their son was discovered to have been molesting girls, and Michelle's only reaction was to send the culprit to a church camp which she decided would be therapeutic enough. Seeing nothing wrong in the situation, she relied on prayer to put the boy on the right track. Maybe she acted like that because sex is a forbidden subject in the family. Instead of trying to protect her girls from the molester the mother sort of condoned the son's behavior. It seems a clueless thing to do, refusing to look after those who need it.
Susan Duff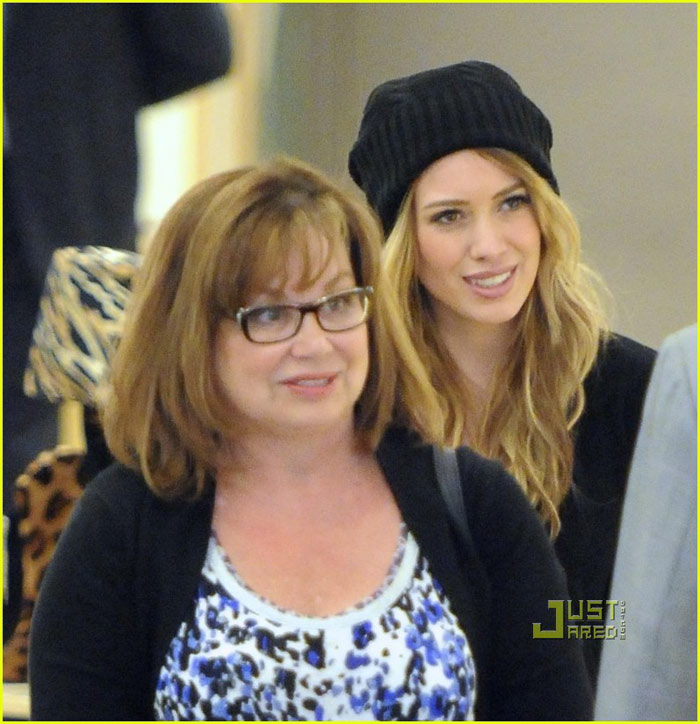 There is little doubt that Susan Duff saw a great potential in Hilary from the start. She glided easily into the role of the mother of a star and had her daughter acting when she turned nine. There was no looking back since then. Susan Duff got Hilary enrolled in acting classes and managed the girl's affairs ever since her breakthrough on Disney's Lizzie Maguire. Everything would have been just fine then if Susan had the job at her fingertips – unfortunately, that was far from the case. The woman had something of a scandalmonger in her. Her discussions of Hilary's private life in interviews and on the screen, her unruly way of expressing her ideas about her daughter's romances brought on the actress unwelcome attention of the press and the public. A manager that knows a shade too much about you isn't such a good thing. The misunderstanding of this can result in children dismissing parents from important positions later.
Inez Rupprecht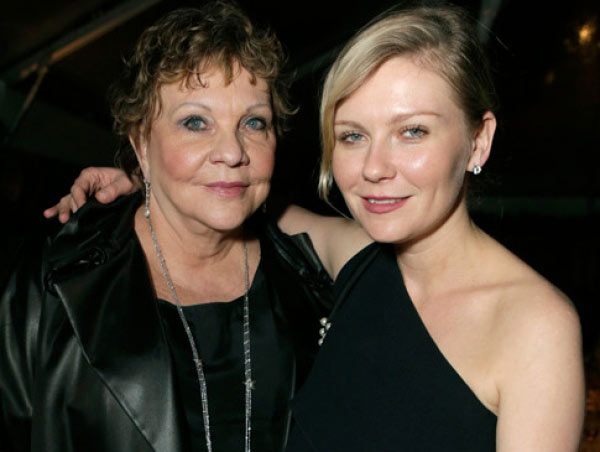 Among stage mothers who drive their children into careers instead of giving them a serene childhood Inez Rupprecht surely makes an impressive picture. She put her daughter Kirsten Dunst before the camera when she turned three, appearing in a cereal commercial. She never stopped arranging for auditions for Kirsten all through the time. Dunst's successes started with the movie Interview with a Vampire where she featured alongside Brad Pitt and Tom Cruise. She was a child vampire, and all the world was witness to her first kiss when her character was to kiss Brad Pitt. This was gross for her age, was a unanimous reaction, and Rupprecht went under flak for it. When Kirsten Dunst grew up she began to realize what had happened to her, and her relationship with her mother went downhill. The actress admitted that she disliked the way her mother worked her thereby preventing her from enjoying childhood days.
Linda Hogan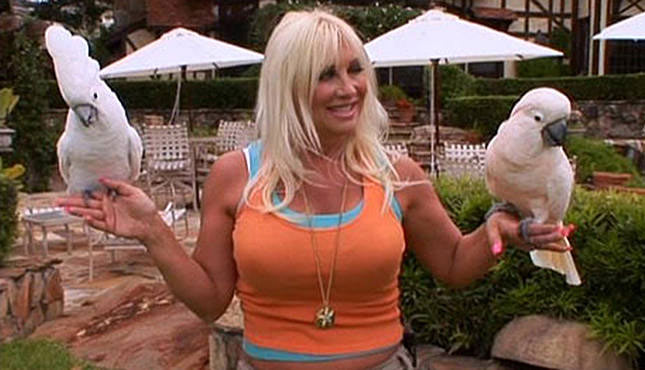 The Hogan children know better than everyone else what it is to be in reality shows – they have been in many of them since their very green ages. They have their parents to thank for such a fate. Linda Hogan, the mother of the clan, is totally out of theme, for she still behaves as if she were a teenager. Having divorced Hulk Hogan, she isn't above having her son's friends for boyfriends, making out with them before other people. Linda began as a caring mother, but after a while she got drunk on fame and decided she liked it in the spotlight. Brooke, Linda's daughter, for one, resented her mother's behavior of shaking off her father and hooking up with men younger than herself. Brooke's idea is that her new boyfriend only seeks to gain from the liaison, there are no feelings involved. The Hogan family have been subsisting on scandals way too long for them to regard themselves as totally normal.