Celebrities Raising Adopted Children
There are more typical families and less typical ones, but many will agree that families are created for the sake of children – to conceive them, give them birth, bring them up, hand traditional and cultural values down to them. And it relates to all children, own, adopted, or both – like in the once-standard family of Angelina Jolie and Brad Pitt with both biological and adopted kiddies originating from four countries. Jolie and Pitt are but an example of an existing Hollywood trend; see what other household names are in the adoption club.

Sandra Bullock: divorcing and adopting
At the 2010 Oscar ceremony, the actress revealed that she and her then-husband, Jesse James, had adopted a child who had been living with them for two months. It was a boy called Louis. By that time her marriage to James had been sailing to the rocks, and in another four months, the People magazine posted Bullock's news about her coming divorce and a few years later – about the decision to adopt a girl whom she christened Laila.
Sia adopted two 18-year-old boys in 2019
The Australian singer found herself moved to adopt two African-American boys who were just on the verge of adulthood and past the foster care age.
In an interview to SiriusXM, broaching the subject of the boys, Sia shared that they were "both finding [quarantine] pretty difficult, one more so than the other." In other ways, she added, they were coming along fine making educational headwayl and developing properly.
Ty Burrell adopted two daughters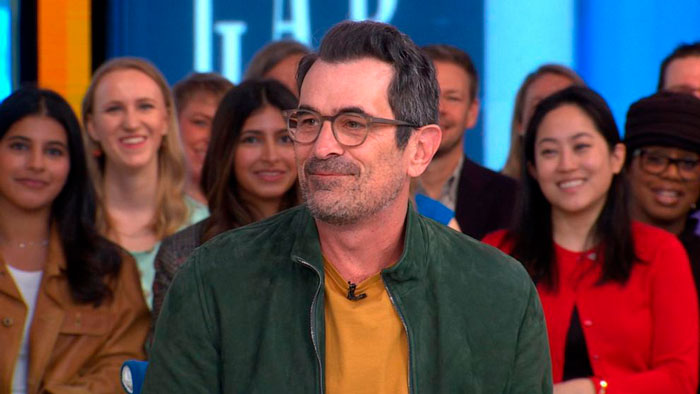 The outstanding comedian married his girlfriend Holly in 2000. Ten years afterwards Burrell announced the adoption of a girl Frances, and in two years more, in March 2012, the spouses adopted another girl.
Tom Cruise and Nicole Kidman adopted two children
By the time Nicole Kidman and Tom Cruise divorced in 2001, their adopted toddlers Connor Antony and Isabella Jane were already 9 and 6. Now they are well in their 20ies and ardent practicers of Scientology. Following the divorce, Bella and Connor decided to stay with their father for this reason. They are assumed to be giving Kidman a wide berth as she doesn't belong to the Church.
Writing her Scientology discourse, Leah Remini inserted there a bit in which she discusses her mother with Isabella, and the young woman replied that she was not going to socialize with Kidman, calling her "a f—— SP." In the Scientology argot SP means "a suppressive person," one who regularly subdues the world's boons.
What is Kidman's attitude? She opened up to Vanity Fair about it two years ago, saying that being adults, they are entitled to their own opinions. Scientologists or no Scientologists, she would go on loving them as their mother.
Jim Caviezel adopted three children
Jim Caviezel – whom you remember as Jesus in The Passion of the Christ – and his wife high school teacher Kerri who are very devout, when it came to adoption, chose three Chinese kids with cancer, Bo and Lyn, who are in their teens, and the youngest boy David. Expounding on the topic of children in an interview, the actor explained: "Two of them had brain tumors and one had cancer sarcoma. Their chance of survival wasn't great, but I wanted to help…They make me want to be a better man. Love is a decision."
Caviezel said he used to believe that attitude towards adopted children would differ from that towards one's own children, but he had found that it was not so. The realization has turned him into an ardent advocate for adoption.
Hugh Jackman and Deborra-Lee Furness adopted two children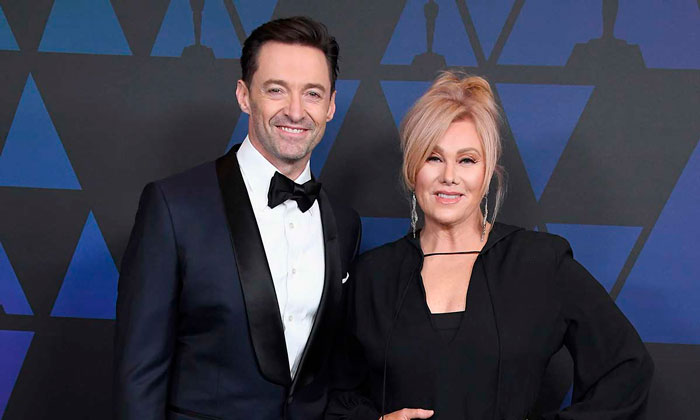 The X-men series star married his wife, actress Deborra-Lee Furness when she turned 40. After two miscarriages and a history of struggle with IVF the couple turned to adoption. Jackman and Furness adopted a boy and a girl, mixed-race, referring to it as "a no-brainer."
Madonna: four adopted kids
Madonna is all for adoption, she adopted four children, all of them African, hailing from Malawi. Her first one was son David, adopted in 2006, and three years later a girl called Mercy. In another eight years, the singer took into her home twins Stella and Estere.
Telling the story to People, the pop diva said: "Sometimes I would just close my eyes and just think, 'Why isn't my kitchen filled with dancing children?' There are so many children that need a home. I thought, 'What am I waiting for? Just do it.'"
Madonna also has biological children – a daughter and a son. With Carlos Leon she had a girl, Lourdes Maria Ciccone Leon, and with her ex Guy Ritchie she gave birth to a boy, Rocco Ritchie.
Katherine Heigl adopted a special needs girl
The actress and cover model Katherine Heigl and her husband pop rock singer Josh Kelley decided to adopt a baby girl with a heart defect in 2009. The girl is from South Korea where Heigl's sister was born.
The spouses displayed a set of family pictures with their lovely daughter. As the actress let out, "We are thrilled to have a child in our lives, no matter what the challenges. She is a special needs baby and because of that, it all moved so much faster."
The girl was baptised Nancy Leigh, 'Naleigh' for short, joining the names of Katherine's mum Nancy and adopted sister Leigh, also a Korean.
Kristin Davis adopted a girl and a boy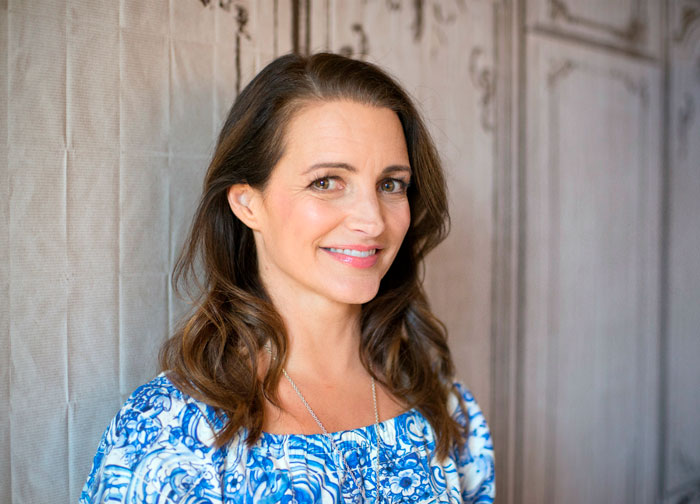 The acclaimed Sex and the City star has never been married, but she is a single mother of two children, both adopted. First, she adopted a girl called Gemma Rose back in 2011. It had been her cherished wish and she described it as "something I've wanted for a very long time." Seven years afterward the actress adopted a boy by name of Wilson.
Sharon Stone: three adopted sons
The Academy-Award nominated actress is not so lucky at conceiving: she had several miscarriages. Not wishing to strain their luck further, she and her then-husband Phil Bronstein resorted to adoption and adopted a little son named Roan in 2000.
After her marriage dissolved, about a decade later, Stone again went for adoption and took for her own two boys – 4-year-old Laird in May 2005, and 3-year-old Quinn in the following year. That made her a mother of three. The actress is happy, for a big family was what she always wanted to have.