12 Children from Famous Families Who Don't Attend Schools
Children can be homeschooled, and for those in high profile families, this is often the best way to get an education. Their illustrious parents want to take them along when they are travelling, and if you have a private tutor, you just take them along too without disrupting educational routine. Thus, homeschooling allows celebrities who often have to go to places not to stay away from their kids for long.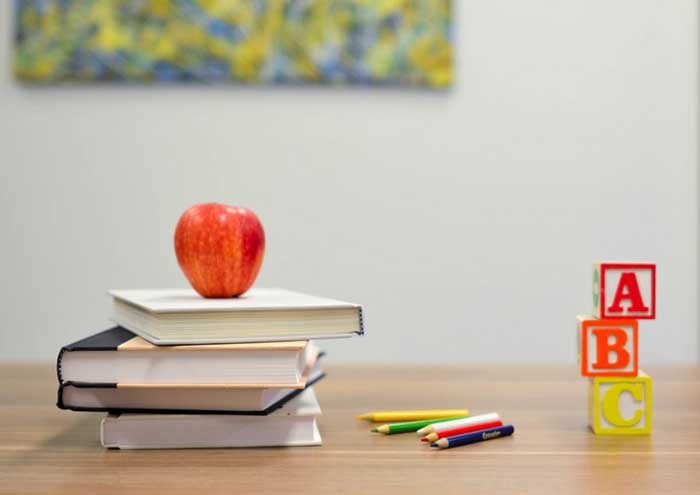 Other celebs have a different reason for preferring homeschooling – they believe the school system is deficient. Angelina Jolie, for one, voiced her displeasure with schools, saying that they haven't "caught up with our children and our way of life." In her opinion, people – and children – have become different lately. At school children may get more public attention than their parent's desire; moreover, they can be stalked by paparazzi who will take their pictures. Besides, lurking there are other dangers – famous kids might be mistreated or even bullied. So, Kim Kardashian didn't send her daughter to school because she was "terrified that the other kids would pick on North."
Unfortunately, homeschooling is not a perfect solution either. Schools are wonderful at teaching to make friends, participate in team activities, imbibe social spirit and generally stay tuned to society. Any tutoring, however excellent, will never deliver this. Yet many celebs don't seem to consider it. They avail themselves of the benefits of homeschooling and drag their kids along everywhere. See who went in heavily for private tutoring for their children disregarding the shortcomings of such an educational method.
Jennifer Lopez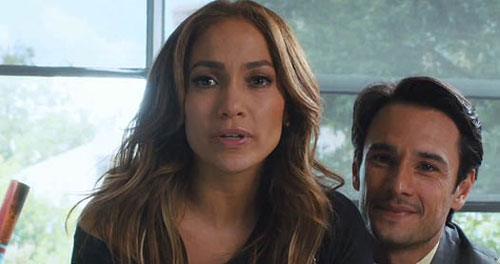 Lopez is surely the one who rushes about all over the world – all those shows, concerts, you must have heard of the World of Dance. She doesn't even think of separating from the twins, Max and Emme. So they are taught at home. The singer-cum-actress is totally happy with the arrangement. According to her, the twins, not feeling abandoned, are growing up "super happy, well-adjusted, loving, caring kids" – although that doesn't prevent other people from slamming her on the grounds that her children have no friends and not enough peer socializing. Still, with Lopez's way of life, it's difficult to change the situation.
The Pinkett-Smiths
When discussing parents, we can't get around Will Smith and Jada Pinkett who can be regarded as exemplary parents. Their ways include discussing issues openly with their kids, letting them get engrossed in their interests (some of them quite serious, like Jaden taking up acting and Willow getting into music). Also, they don't send them to school preferring to have them educated at home. When called upon to expound on it, Pinkett accentuated flexibility and the possibility to always take the children along whenever they feel like traveling. Besides, the couple doesn't feel that the educational system is up to the mark. The technological age is here, but "the school system in this country… is designed for the industrial age." They do feel education is going the wrong way.
Michael Jackson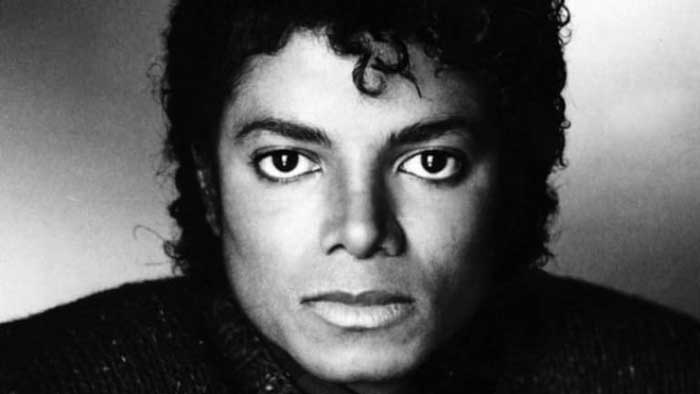 The King of pop is known to have been a strict protector of his – and his children's – private life. When he stepped outside he usually wore a mask. His children (son Michael Joseph Jackson Jr., known as Prince, daughter Paris Katherine, and son Prince Michael Jackson II, known as Blanket or Bigi) were also kept in concealment from reporters and paparazzi who were eager to run to earth the kids that were so carefully tucked away. So there was no question of their attending schools since they could have been stalked there. When the custody of the children was granted to Jackson's mother, she didn't introduce changes, and the same team of tutors went on with homeschooling.
Richard Williams and Oracene Price
In the family of Richard Dove Williams and Oracene Price tennis holds the top place (which is only natural). So, their daughters Venus and Serena Williams didn't go to schools but were homeschooled: this way they could have devoted more time to tennis practice. Thinking about it, they were absolutely right. From the start, they had homeschooling up to high school. Then they did go to public school, so the girls know what attending school is like, after all. They were lucky to get such support of their talents from their parents who channeled them from early days giving them the possibility to shape their lives in the right direction.
Matthew and Tina Knowles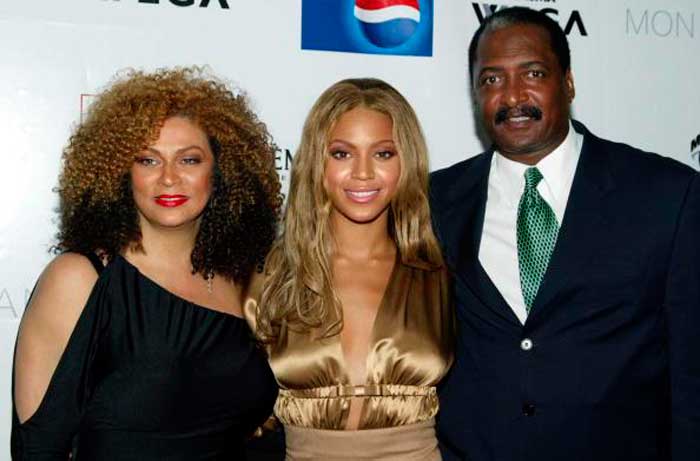 The couple, the famous parents of the world-popular Beyonce, also decided to give their daughter ample time to develop her interests. Realizing that the girl wants to learn more about the music industry and improve her singing abilities, they let her be homeschooled instead of sending her to a traditional school. Later Beyonce came to recognize her parents' sagacity. According to her, her mother was always very protective towards her, but she saw to it that Beyonce lead a normal teenage life, meeting friends, arranging slumber parties and so on, even after she began to have her schooling at home. Matthew Knowles, whom Beyonce calls a "workaholic," also did much for his daughter to keep her happy.
Gwyneth Paltrow and Chris Martin
Now Gwyneth Paltrow and Chris Martin are no longer a family, but when they were together, it was no school for their boy and girl. As we know from Jezebel, they tried to ensure getting the best possible tutor for their children by offering a very decent salary of $98,000 per year. Tutors are supposed to live with the family and work up to four hours per day. But this money is not paid for anything. Paltrow's requirements for the tutor included knowing ancient Greek as well as Latin and modern languages, being able to play at least two instruments. As a benefit, they won't have to pay for lodgings. Whether it is a generous proposition or a fastidious one, there's no telling – your guess is as good as the next one.
Mayim Bialik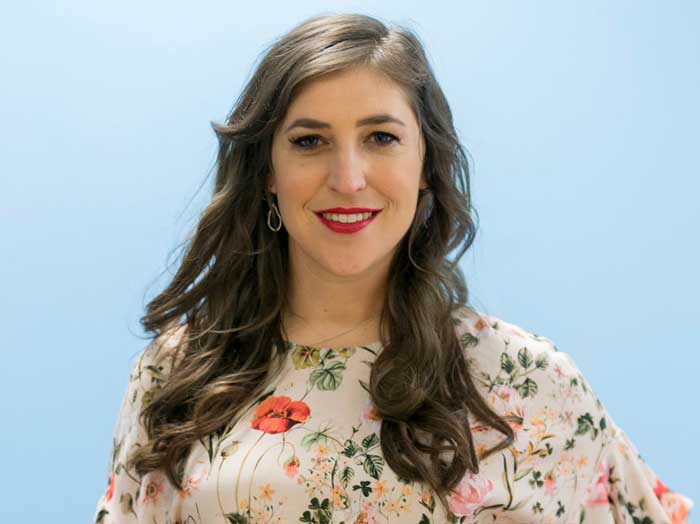 Mayim Chaya Bialik, remembered for her appearance on the CBS's Big Bang Theory sitcom, places no trust in schools, either. She and Michael Stone, her ex-husband, exercised attachment parenting, meaning they taught their two sons themselves and controlled their lives, like denying them TV. In 2009 in an interview for the Washington Times Bialik explained her attitude saying that parents are supposed to know what is good for their children better than anybody else, and that is what makes homeschooling efficacious. "Let the kids be the proof," she concluded, adding that she wouldn't like to denigrate other people's views on the question.
Brad Pitt and Angelina Jolie
When these two A-listers were a family with six children, they homeschooled them for the obvious reason: they kept going places, meeting their work commitments in a way that absolutely excludes traditional schooling. But in their case homeschooling was a little more complicated affair, since they didn't want the adopted ones to lose their awareness of their origins. So, Pax had a tutor who spoke Vietnamese, while Zahara's tutor hailed from Africa. Discussing homeschooling with the Independent, the actress voiced her belief that, while the times had changed, the education system had remained the same and didn't quite relate to modern children. Whereas Jolie stated, homeschooling provides great opportunities for the young ones to pursue their interests. She isn't so much interested in the kids' excellent hometask performance as having them explore the country they are currently staying in. She prefers the children to visit museums, read books they chose themselves or try to play a musical instrument. In Jolie's opinion education ought to be closer to children's needs.
Jon & Kate Gosselin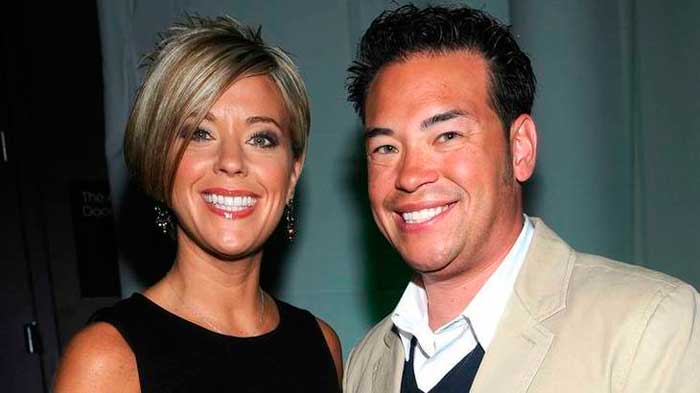 The reality TV show Kate Plus 8 was initially Jon & Kate Plus 8 until the couple got divorced, but Jon and Kate's eight children are still being homeschooled as they have been since 2011. Initially, it wasn't their choice, though: it so happened that two kids had been expelled from schools for violent behavior. Collin and Alexis were reported for abusive behavior towards classmates, and Alexis is alleged to have attacked an adult. Whereas when taught at home, they proved to be more orderly. Radar published information from a close source to the effect that Kate was completely satisfied with the son's and daughter's headway since the time they started to learn at home. Jon also seems to be happy with the decision, seeing they are improving.
Tom Cruise and Nicole Kidman
Upon his marriage to Nicole Kidman, Tom Cruise had two adopted children, son Connor, and daughter Isabella. At first, the kids were looked after by Cruise's sister. Actually, Cruise himself used to have no objections against traditional education. But when he turned ardent Scientologist, he learned that the teaching doesn't hold with official education. So, being a follower of L. Ron Hubbard's ideas on religion, society and the world, Cruise couldn't but embrace homeschooling.
Katie Holmes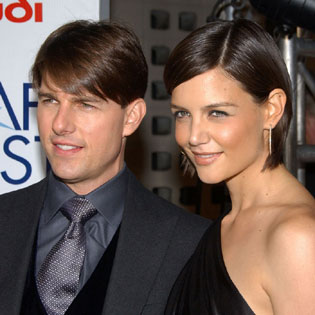 At the time Tom Cruise and Katie Holmes were married and had daughter Suri, they also turned to homeschooling at around the time when the girl was in her 7th year. As Holmes commented at the time, they were expected to keep to a schedule, so homeschooling was the answer; what's more, they were in favor of face-to-face education and had a tutor in teaching Suri every day. At the time Holmes was heart and soul for home studying because she felt the girl was getting exactly what she wanted. Then she divorced Cruise, and one of the aftermaths of the divorce was that Suri found herself attending a Catholic school. This sudden change of heart may have been to spite Cruise and his beliefs, or probably a reflection of changing circumstances.
Kaye West & Kim Kardashian West
When Kanye West and Kim's daughter North West was old enough for a pre-kindergarten program, her parents stumped up as much as $30,000 for that. Yet, after completing the program, Kanye decided that North would be educated at home. Talking it over with In Touch Weekly Kim said she agreed because North is a famous person and she felt "terrified" lest she would be got at by envious children. It should be noted that, following the daughter's birth, Kanye has lost some of his desire for mischievous behavior due to Kim's and North's influence. As he himself admits, he thinks he's "a better human being" since he learned the art of compromising and shutting his mouth oftener than he used to – for which he has his family to thank.