Great Christmas Meals for Your Toddler
Christmas is coming and this year you can make some holiday-themed meals to let your toddler share in the joy of special holiday food. You might want to take off their fancy Christmas baby bibs – or have plenty of backup bibs for your child to wear after the photos. At least make sure the bib won't be damaged if it gets messy. These treats can get a little messy when they are being eaten with tiny fingers.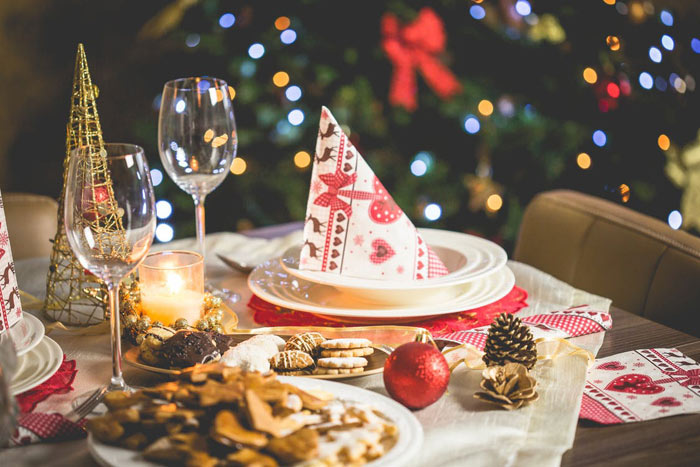 Grown Up Christmas Dinner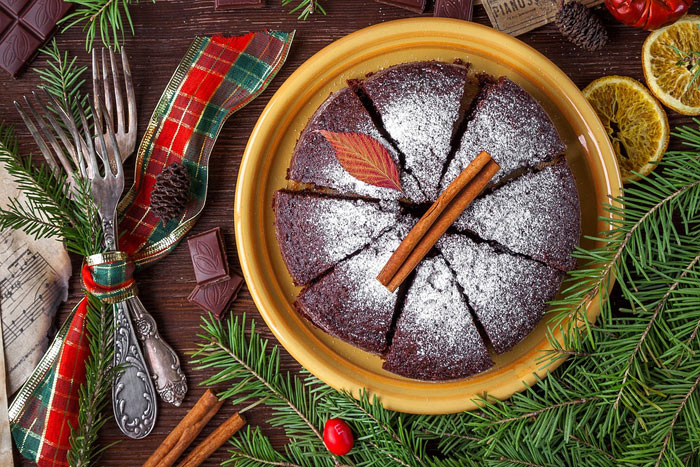 Why should your toddler miss out on one of the best meals of the year? You can pop your signature holiday dishes into the food processor so that your toddler can enjoy them too. From roast turkey to glazed ham, mashed potatoes and traditional dressing your toddler can eat what you're eating as long as you go easy on the spices. Grind everything up into very small toddler sized bits and let your toddler share in the joy of a delicious Christmas dinner.
Santawich
A cute way to make holiday food toddler-appropriate is to serve your toddler a tiny finger-sized Santawich. Cut bread into crustless circles and decorate with raisins. Marshmallows can serve as Santa's beard and pretzels make great Santa arms. You can also create fun sandwiches with a reindeer theme using pretzel sticks are reindeer antlers and a cherry tomato or a strawberry as the nose.
Christmas Tree Veggie Tray
Toddler-sized veggies can be placed into a festive Christmas tree shape on a plate and served with a little dip for a healthy but fun Christmas meal for toddlers. Just make sure you pack it with veggies that your toddler will actually eat. Broccoli florets are great for making a Christmas tree but if your toddler doesn't like broccoli you can substitute another green veggie instead.
Cottage Cheese Snowman
Cottage cheese is a great toddler-friendly food that is also healthy. Use an ice cream scoop to create a snowman out of the cottage cheese. You can use a cut carrot stick for the nose. Raisins make fantastic eyes and celery stalks are perfect for the arms. Get creative making your cottage cheese snowman in order to get the attention of your toddler and make sure you have a clean baby bib handy in case things get messy.
Snowman Pancakes
If your baby doesn't like cottage cheese, you can try snowman pancakes for breakfast, instead. Use a small spoon to create silver dollar sized pancakes that you can stack into a snowman shape. A blackberry or strawberry makes a great nose. Chocolate chips can be the eyes and mouth and a little ribbon of whipped cream or jam can make a scarf around the snowman's neck.
Christmas Mini Pizzas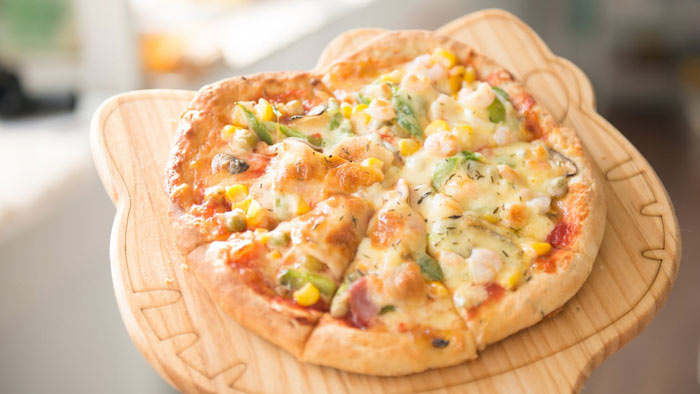 This is a fun holiday treat that is great for older kids too. Use Christmas cookie cutters to cut out holiday shapes in pre-made pizza dough. Top the festive shaped dough pieces with a little cheese and some of your toddler's favorite vegetables. They will love this holiday take on a delicious pizza.