Liz Hurley Accused of Sexualising Youngsters with Her Bikini Line
For several years, Elizabeth Hurley has been actively promoting her line of beachwear and accessories called Elizabeth Hurley Beach. Among other things, she has released a series of bright swimwear for children up to 13 years, which she described as "very funny." However, such enthusiasm is not shared by many British mothers – they accuse the 47-year-old actress of sexualising young girls.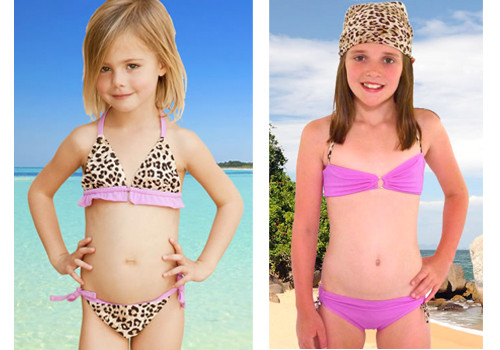 For instance, director of the Kidscape charity Claude Knight described some items from the swimwear collection as "absolutely unacceptable." It is a Mini Cha Cha Bikini with a leopard print and Collete Bikini with a gold ring on the top of the bikini. According to the annotation, written on the website of the brand, it is:
"great for girls who want to look grown up."
Founder of the Netmums company and psychologist Siobhan Freegard said:
"I know a number of mothers who are concerned about the sexualisation of their children and would be horrified by their daughters dressing like mini-strippers."
Their fears were confirmed by science: recent studies show that at the age of six years girls already begin to see themselves as a sex object and want to look sexy in the eyes of others. So the clothes, produced by Hurley and the world fashion brands, motivate them to create that image.
However, the representatives of Elizabeth's company said their clothes were sold perfectly well and the customers came again and again, saying that their children were delighted. Who is right and who is wrong?