Gap Maternity Wear to Become Popular Due to Kate Middleton
The sale of any brand can increase by a dozen of times after just one purchase of its product by Kate Middleton. This lady's shopping habits are watched closely. Here's another purchase that can help the famous clothing manufacturer get rich.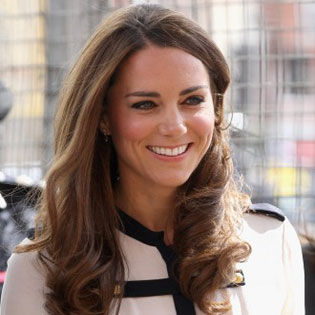 Kate begins to select her maternity wear. As you remember, the Duchess is going to give birth to her first child in May.
Kate was noticed in the Gap brand store, where she was choosing leggings for pregnant women. The shop-assistants at the store recognized the royal persona, but they gave her an opportunity to retire and make a choice on her own.
After Kate had paid for the leggings, she studied the assortment of the BabyGap children's clothing department for a while. Nothing has been bought so far, and the Duchess has not given a hint about who is expected in the family of Prince William – a girl or a boy.
The fashion publications that reported about this purchase, the British Marie Claire in particular, predicted that pregnant women were ready to sweep the shelves of Gap stores and buy the entire range of maternity wear products.
Below are some examples of Gap maternity clothes: