Keep Your Baby Warm in These Cool Clothes
Dressing baby for winter weather can be a bit of a hassle. While you need to bundle up your infant for cooler temperatures, you, being the sharp, sophisticated mum you are, still want your baby to look fashionable. Winter 2012 offers hip prints and patterns, classic colours, and personalized accents. This season, baby hats, coats, jumpers, scarves, and mittens are being enhanced by rich and comfy fabrics, funky designs, and festive colours.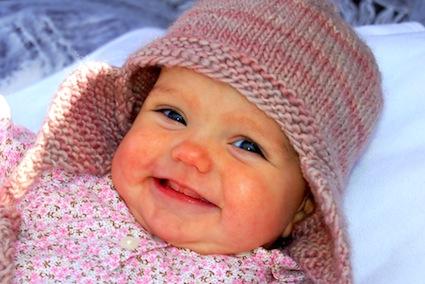 So what's all the rage in baby clothing this winter? Here are a few popular trends that will keep your infant warm and cosy, and cool.
Smart Prints, Patterns, and Graphics
Polka dots are a hot trend this season. Whether it be a baby grow, t-shirt, or leggings, clothing bearing polka dots are quite the top items this winter. Mix and match these pieces with solids or add multiple layers. Personalised clothing and graphic designs are also hits in baby fashion this winter. Take a simple, coloured hoodie or jumper and add a bit of flare by customizing it to match your baby's budding personality. Prints are also popular items for infant girls. Leopard leggings or zebra-print tops will have your little angel looking as chic as her mother.
Baby Blues
This winter, parents are decking their children out in a range of blue shades. Pants, tops, and outerwear are appearing in every tone of blue from dark to light. Blue is no longer just for boys either—baby girls are sporting the colour this winter, and many pieces feature unique details such as patterns. Retailers like M&S , are capitalising on this trend with jackets, sleepsuits, hats, and mittens in blues ranging from brilliant to royal.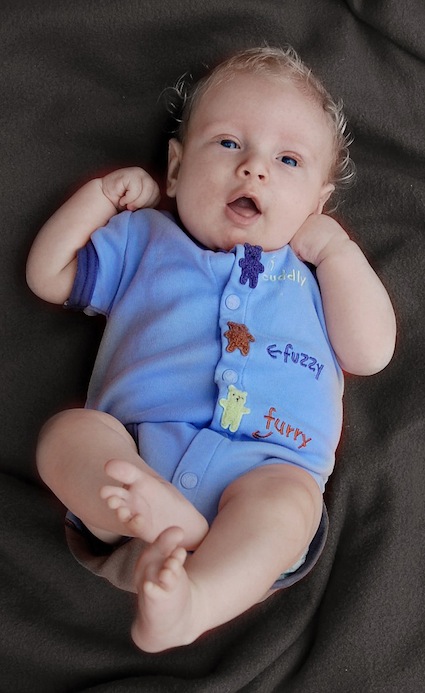 Neat Knits
Knits are staples in most people's wardrobes and are especially important in children's winter wear. Knitted garments will keep your infant toasty during the season's brutal weather while also creating a colourful look for your baby. Knit hats seem to be the most popular piece of knit clothing for babies; however, jumpers are also getting the knit treatment and are becoming a chief item in baby attire. Knitted jumpers that button up are ideal for infants because you don't have to pull the garment over their heads, and they can be easily removed (a must for infant clothing). Choose a knitted garb in a fun, flamboyant, or exotic colour or print to make your babe stand out, or, if you know how to use a knitting needle, make something sassy yourself.