Truly Scumptious Collection for Babies by Heidi Klum
Mother of four children Heidi Klum knows perfectly well about all the hardships and joys of babies' upbringing. So, she decided to use all of her experience and released her first Truly Scumptious collection of exclusive accessories and various necessities for Babies "R" Us stores in the USA.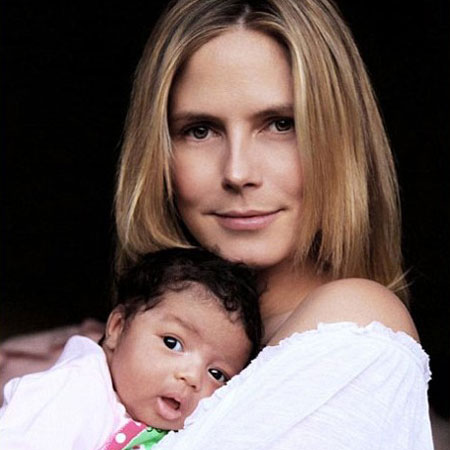 A few days ago, the 39-year-old top model took part in the presentation of her products in one of the stores in New York. Heidi not only posed for photographers, but was happy to play along with her first young customers. In the evening, a real holiday was arranged for the kids: they could practice painting right on the wall, they could draw funny "tattoos" on their arms and legs, and received balloons as a gift.
However, Klum herself received a present on that day – a young fan presented the model with a luxury "bouquet" of inflatable flowers. Heidi told the journalists:
"I designed this first collection not only with adorable kids in mind, but I thought of all the little details to make things easier on moms, too. From cool and stylish mix-and-match apparel, to fun and colorful floor-to-ceiling room decor, my Truly Scrumptious line has it all."
Heidi Klum's collection will soon be available in all Babies "R" Us stores in the U.S., and starting from September 15 the goods will be available online.