11 Gadgets & Toys You Should Never Buy for Your Kids
Today, the production of children's goods has reached a qualitatively new level. But along with all sorts of wonderful and useful things, absurd things appear as well. Perhaps someone will find a saddle for the dad or children's shoes with heels funny, but they definitely will not do any good to the kids and will only bring problems to their parents.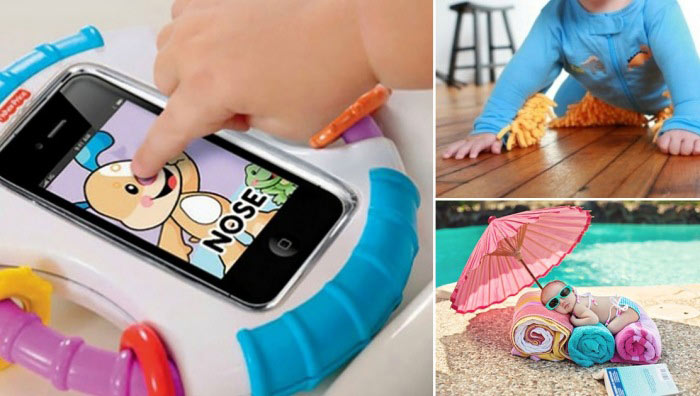 1. Children's shoes with heels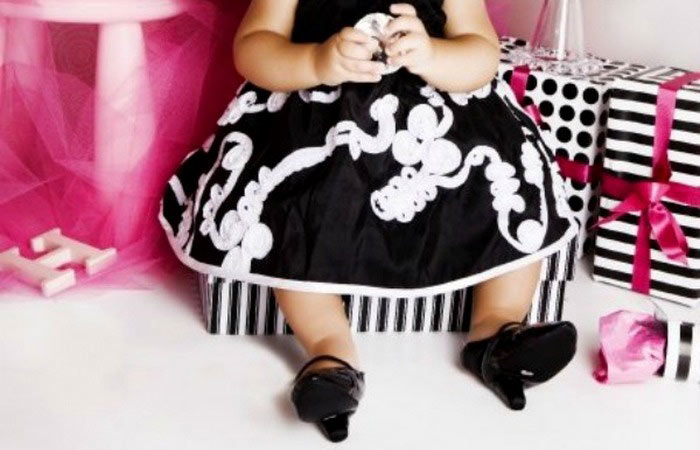 High heels lead to a mass of health problems, they have a very negative effect on the spine and legs, but many people like the way women look in high-heeled shoes. Some are clearly preparing girls for these "tools of torture" from infancy, forcing them to wear these painful and pointless fashion accessories just because allegedly "everyone knows that style is more important than comfort and health." Although for the sake of justice, it is worth noting that these children's heels are completely soft, and the children will not accidentally injure themselves.
2. Babykini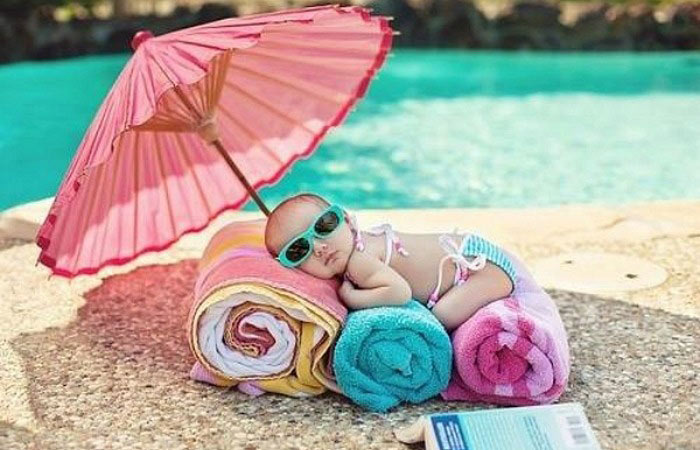 Some people are extremely negative about the fact that even teenagers wear bikinis, so what can be said about babies. But babykini is just designed for the youngest, and it needs to be worn without a diaper. Given that babykini is intended for kids from the age of 6 months, this means that all natural discharges on the beach (and even in the pool) will go directly to a bathing suit rather than a diaper.
3. Rockabye Baby!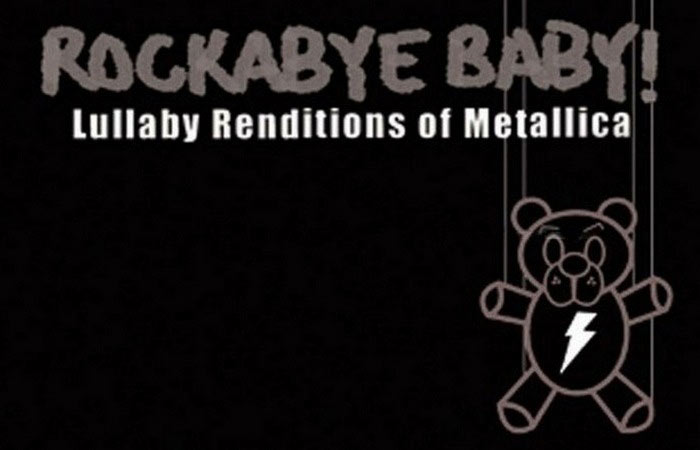 For sure, there are people who thought Enter Sandman would be an ideal song to help lull a kid. They obviously need to listen to Rockabye Baby! These guys turn the melodies of Metallica and other classical rock bands into lullabies.
4. Zaky pillow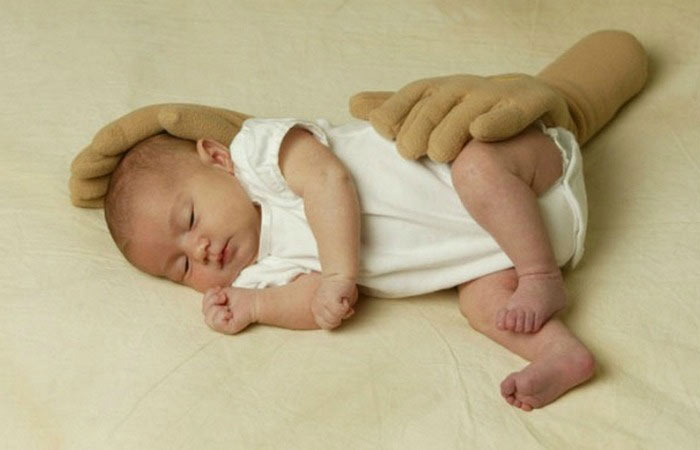 Sometimes there is simply no time to touch your child another time, but you want the kid to think that parents are always there. In this case, you need a hugging Zaky pillow, which is made in the form of large hands, hugging the kid. This will create the illusion of intimacy without having to maintain physical contact.
5. Baby Mop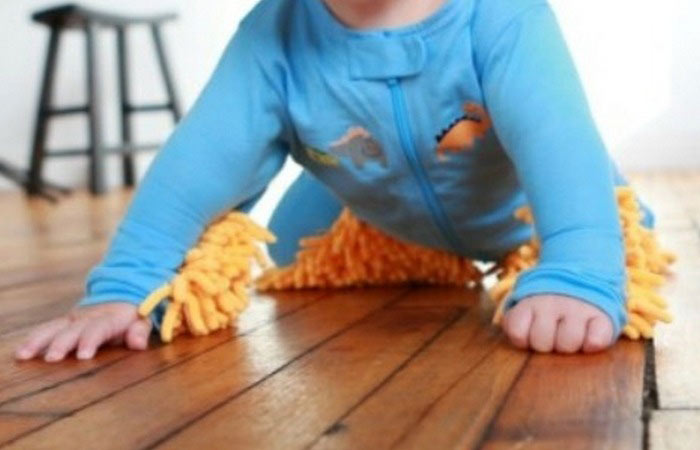 In any case, babies will crawl all over the floor, so why not "use" them to clean the apartment. Baby Mop is a cover on the knees and elbows, made from a pile, similar to what is used to make mops.
6. Daddle saddle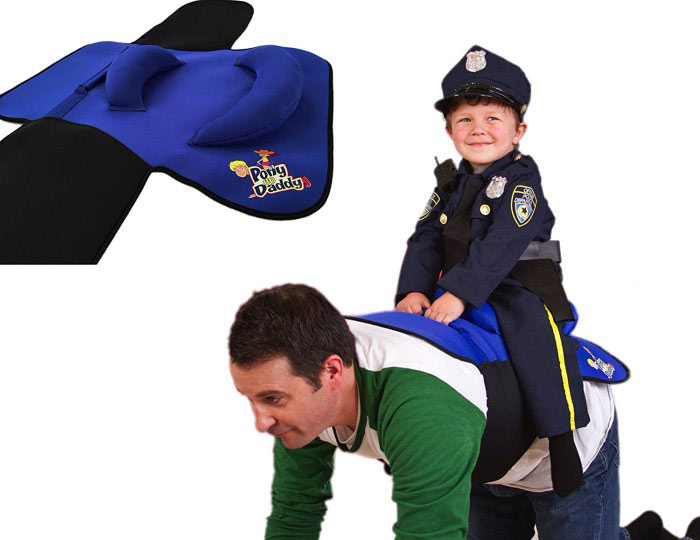 No one will be surprised by the fact that fathers all over the world have always placed children on their backs, pretending to be a "horse". However, doing this with a plush saddle might be a little too much.
7. Children's wigs

Why should children need them is a mystery, but still… These mini-wigs are presented in four different styles that were inspired by the hairstyles of various celebrities: from Bob Marley to Donald Trump. Yes, they are funny, but isn't it too much?
8. Baby Bangs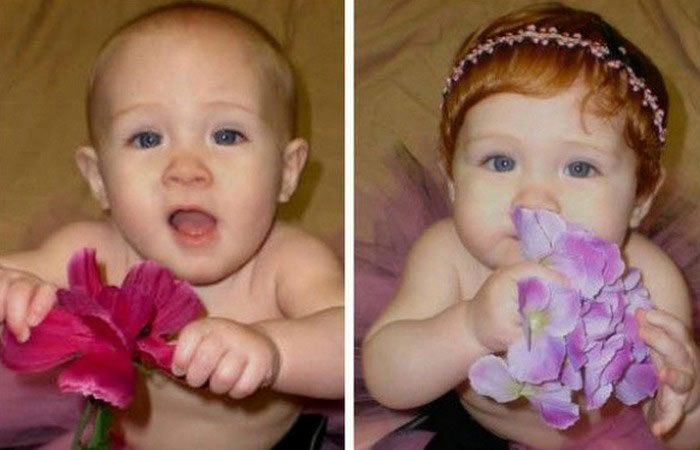 Sometimes the problem is not that the child's hair grows slowly, but that this child is a girl. In such cases, Baby Bangs will come in handy to create "children's fake bangs". According to the manufacturer, such an accessory will help any little girl look feminine. Besides, if you take high heels from point 1…
9. Tinkle Tube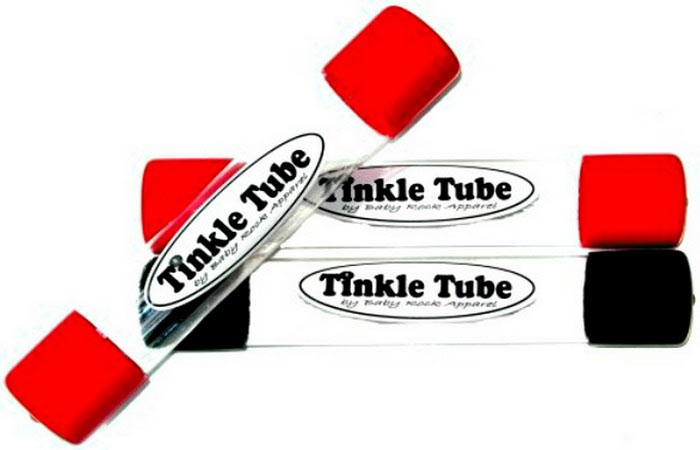 It is sometimes difficult to accustom the child to the pot. As for boys, there is another problem – to teach them to direct the urine stream into the pot. The following gadget is a tube that is put on the boy's genital organ and reaches the pot with the other end… No comments are needed.
10. Babypod speaker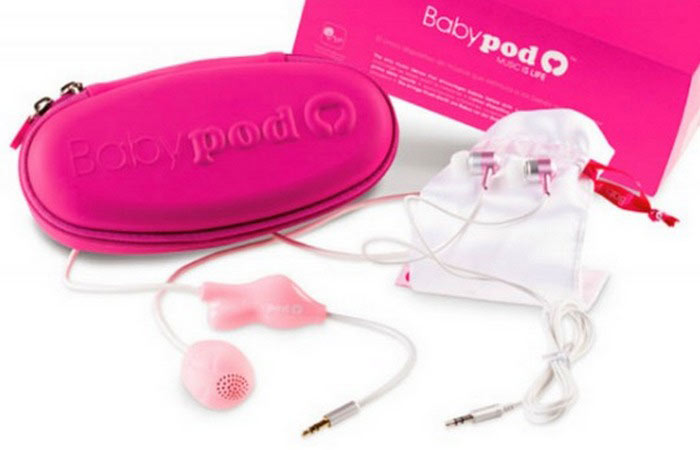 Some pregnant women prefer to put headphones on their stomachs to "introduce the baby in the womb to music." But the developers of Babypod speaker believe that the fetus should listen to a quality sound, and therefore they have released the world's first speaker designed for vaginal-uterine listening.
11. Laugh and Learn Case for iPhone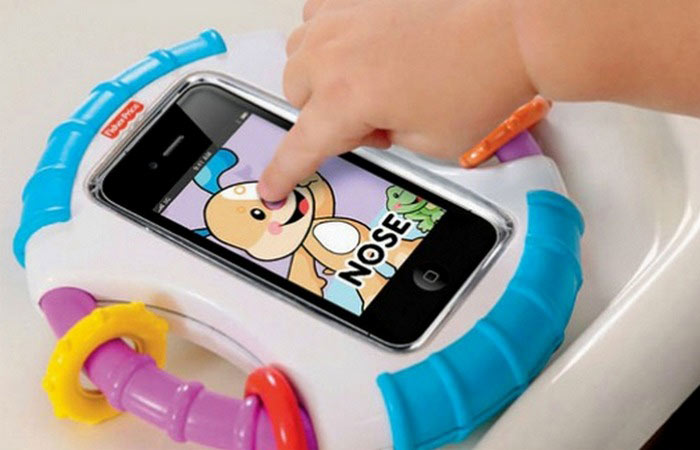 If previously children dreamt of soldiers or a doll, even the smallest ones are now drawn to smartphones to play with them. It is needless to say that the phone may afterwards be covered with saliva or even broken. Fortunately, Fisher Price has released an unusual case for the iPhone, which will reduce such risks to a minimum. It even has fun rings on its side so that the child can improve motor skills.