8 Top Tips for Designing the Perfect Nursery for your Baby
Building a nursery for your coming baby can be fun and exciting, but it can also seem a little overwhelming, particularly if you don't know where to start.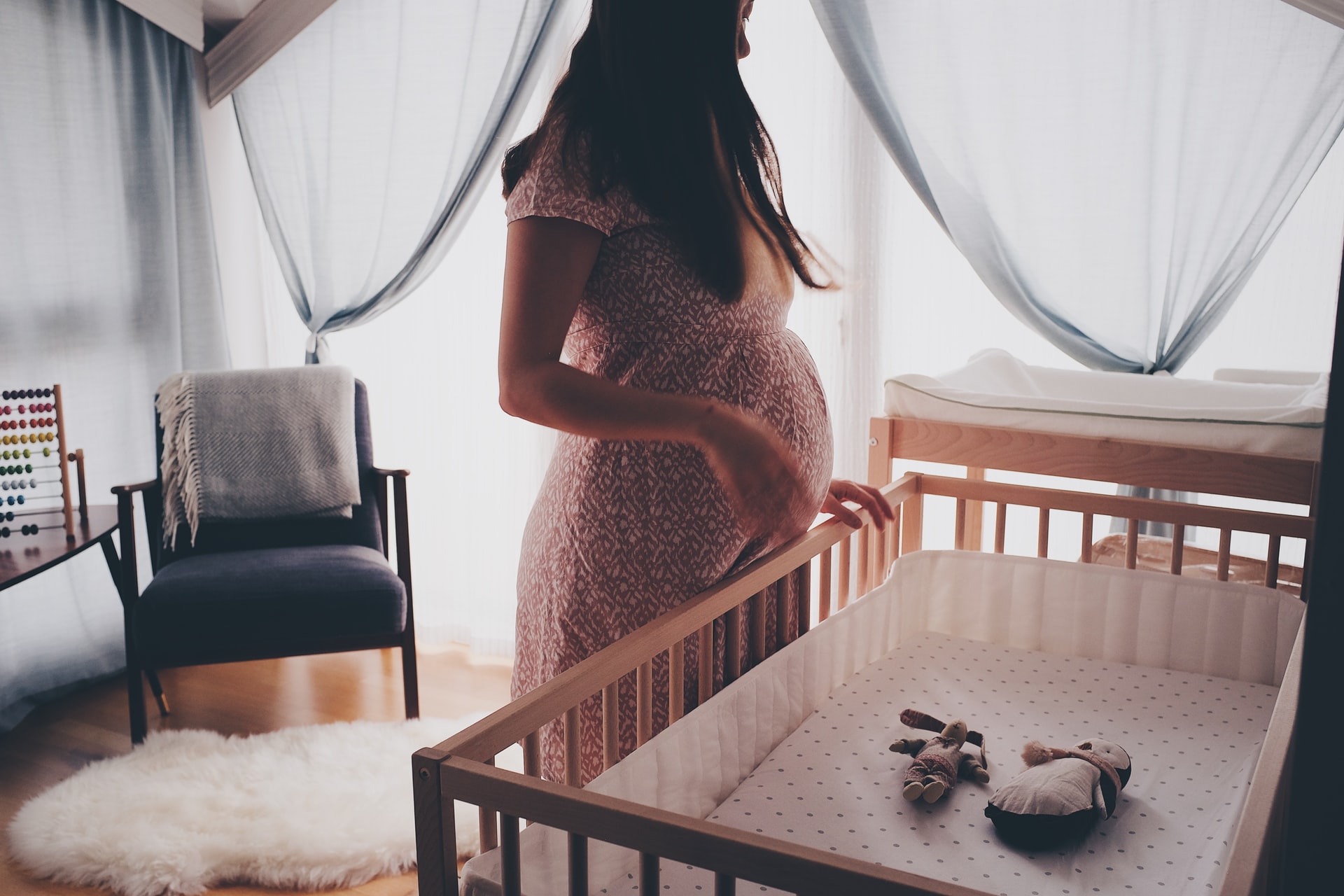 If you are feeling a little overwhelmed, the helpful tips in this article will help you get started so that your new nursery is ready for the arrival of your new baby.
Know your budget
It is okay to want the best for your newborn baby, and for some people, this includes having a dream theme nursery and brand-new stuff. However, keep in mind that your baby will not know the difference between matching curtains or mind that there is an old rug in the centre of the room. Therefore, your focus should be on buying first for functionality before aesthetics.
In fact, you should not be ashamed to accept gift items from family and well-wishers even if they are second hand, as long as it doesn't pose any security threat to your newborn. For example, you can save money on a crib by using a functional one passed down as a gift in the family as long as it has been checked for safety before use.
Choose a theme or colours
You should settle on a theme for the nursery before selecting a crib or decorations for the nursery. If you do not know the gender of the baby, choose neutral colours such as white, cream, beige and light green. You can either focus the room around a particular design, or you can make objects of different colours the focal point of the room.
Some of the themes to consider include nautical themes, jungle themes, sports, and so on.
Choosing a great theme for your nursery is a great way to help your child pick something to be interested in as they grow up.
Invest in a new crib if you can afford to
A crib is typically one of the core investments when planning for a nursery, so if you can afford a brand new one, be sure to buy a good one.
You might think this is a temporary item and not worth the expense, but for three years or more many children sleep in their crib. Plus, if you intend on having more children, a durable crib can last for decades and serve many babies.
Be sure to confirm, however, that the crib complies with all NZ health regulations. In the past decade, safety requirements have improved significantly, and since this is one of the places you can leave your baby without adult supervision, investing in a decent baby crib is worth the peace of mind.
Choose the right location
If possible, ensure the room is quiet and close to your bedroom. This way, you won't need to walk far to get to your little one at night. Also, make sure there's adequate heating in a cold room and good ventilation in a warm room. Putting black-out blinds or curtain linings on windows that allow in a lot of light will reduce the bright sunlight and will help your baby sleep better during the day.
When designing the room, take measurements and write them on a little sheet so that you don't buy things that will not fit inside the room. If you go shopping for furniture, paint and decorations, you will surely need these measurements.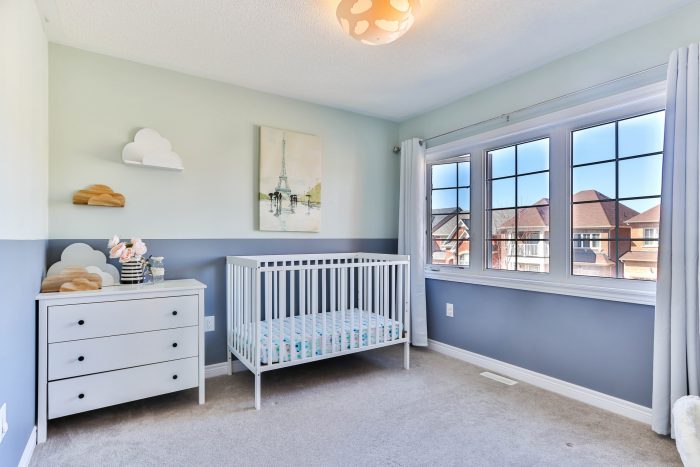 Remember to create a sanitation station
Keeping your baby germ-free is vital and one way you can achieve this by creating a sanitation station in a corner of the room, where your sanitation supplies are all set up and ready for use.
Remember to have a tray of antibacterial gel handy and paper towels on your changing table to prevent surface infection, and clean the changing station regularly with antibacterial wipes. You should also have a system for handling dirty diapers and soiled clothes, such as a dedicated hamper and a diaper disposal system.
Don't forget the windows
Using uPVC windows and state-of-the-art glass installations, you can provide your baby with a quiet, safe and healthy atmosphere where the infant can play, sleep and spend much of his young life.
You should bear in mind that different things make up the perfect nursery for your baby, such as comfortable temperature, proper lighting, safety, UV protection, and sound suppression. Thankfully, these are some of the things a well designed and installed uPVC window can handle.
You can create a highly usable living space for your infant, with the right combination of glass and uPVC profiles. To keep the interior of your baby's room comfy and cosy in the harsh summers, consider installing energy-saving uPVC windows that help you minimise energy bills.
There are so many ways the right window system can be great for your baby and the experts at Window Factory aluminium joinery will be able to walk you through your options and the benefits, such as improved security and noise cancellation.
Be creative with storage
It may surprise you to find out that babies tend to have the most stuff and so need more storage. All the diapers, clothes, toys and books have to go somewhere and you may run out of space unless you get creative.
Consider wall racks near your changing table but well positioned so that the baby does not have access to the supplies like lotions, thermometers, diapers, etc. Also, open bin storage is ideal for blankets and appliances when your baby is small and can quickly be turned into a toy box as your baby gets bigger. In fact, some of today's organizers can be repurposed for toys, books, art and games in the future.
Make the nursery baby-proof
Your baby may not be moving about just yet, and this makes it the perfect time to make the nursery as safe for your baby as possible. In fact, the entire house should be made baby-proof. For example, be sure to cover power sockets and hide electric cables from view.
Anchor any furniture that could pose a danger, and lock rugs to the floor to prevent slipping. You should always be vigilant of anything that can cause a choking hazard and make sure to keep all medications, creams, and so on safely out of reach of the baby.
Final thoughts
The biggest challenge with designing your nursery is to make sure it's efficient and easy to use. Take into account the size of the room, how it is used and how long a nursery is going to last and design it for your needs.
Be sure to start your nursery project early so that new furniture and freshly decorated spaces can be cleaned up. A head start also prevents stress and ensures that you have enough energy to complete your job before your bundle of joy arrives.