Amazing Childcare Robot Alpha Mini
An original method of raising young children is offered by the authorities of the capital of South Korea, Seoul. They are conducting an experiment to introduce robots like a robot Alpha Mini in kindergartens and child development centers. The main goal of the new approach to parenting is to prepare children for a digital future, unimaginable without computers, robots and intelligent high-tech systems.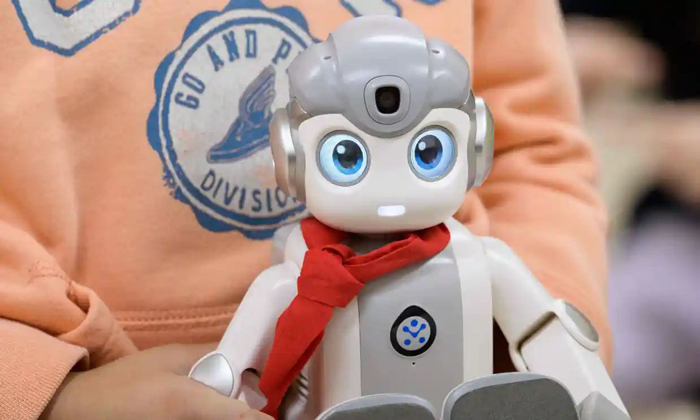 The robot educator named Alpha Mini is small in height – only 24.5 cm, but at the same time, he can dance, sing, retell texts and teach the basics of kung fu movements, showing children the technique of maintaining balance and push-ups from the floor. According to teachers, unusual educators are able to awaken creativity in children.
The friendly Alpha Mini robot is equipped with a camera built into the helmet. The captured photos are sent in real-time to the tablet for viewing. The robot's eyes can change shape and, when talking, take the shape of a heart.
An experiment to introduce robots into the education system will take place in 300 preschools in Seoul. Officials recommend using robotic nannies to work with children between the ages of 3 and 5. According to a representative of the education system from the Seoul City Hall, the experience of communicating with artificial intelligence will be useful for modern children and will help them integrate into an adult life filled with high-tech devices in the future.