Awesome Shared Kids' Room Design Ideas
Few parents' property allows allocating one room for each of the two children. However, this does not mean that kids have to live in an uncomfortable room, winning themselves living space. We are sharing a collection of interiors proving that a kids' room for two can be both functional and beautiful.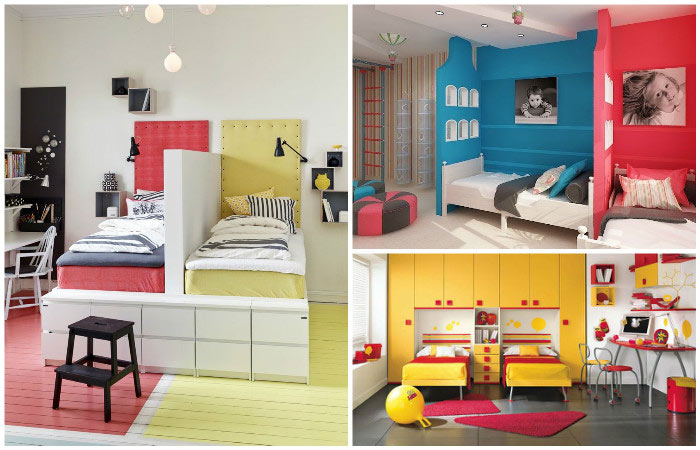 1. Common rack, separate beds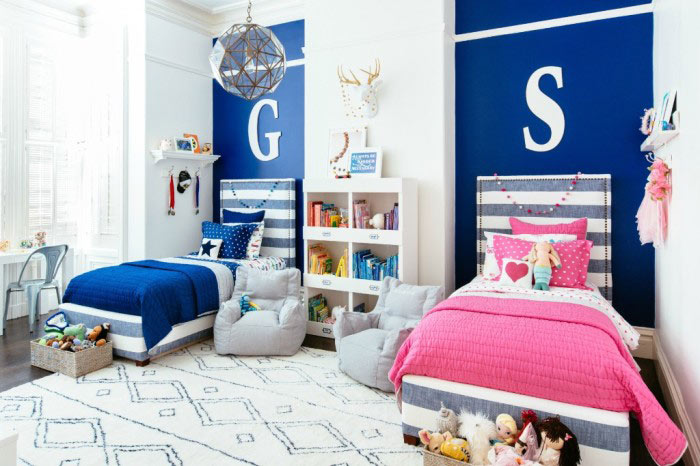 Although beds are at a small distance from each other, children will feel comfortable in them. The bedhead is in a small alcove, and the beds separated by a small shelf and a couple of chairs.
2. Functional pedestal for "invisible beds"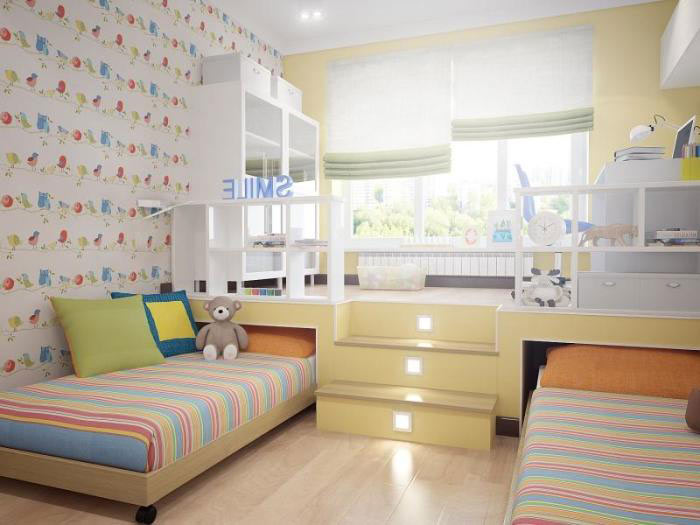 The perfect solution for a small room is to build a low pedestal, which can hold twin beds in the daytime. The exterior surface of the pedestal is designed to accommodate light working and play areas that children will surely appreciate.
3. Bed & storage system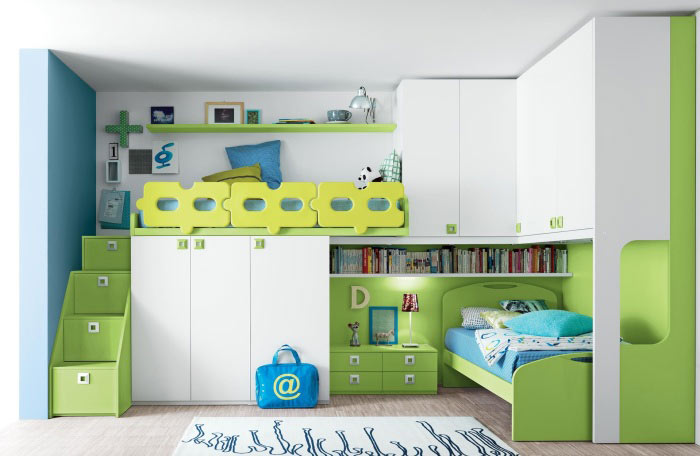 Such bunk beds can comfortably accommodate two children. They will not interfere with each other due to the location of the beds.
4. Separately, but shoulder to shoulder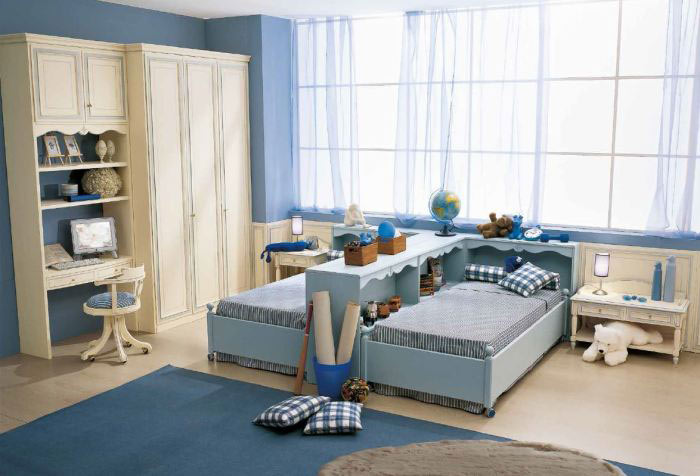 A low partition, culminating in a bar counter is a great way of zoning, which allows arranging a comfortable sleeping space for each child. Children don't see each other, but they are close, which is especially important for small rooms.
5. Sleeping under the ceiling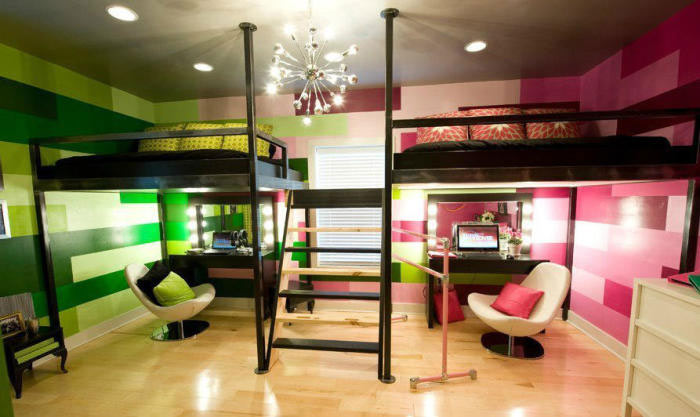 If a kids' room is large, it is necessary to efficiently use every inch of its space. Including vertical space. Beds, based on strong structures under the ceiling are sure to become a favorite place for children.
6. Two in one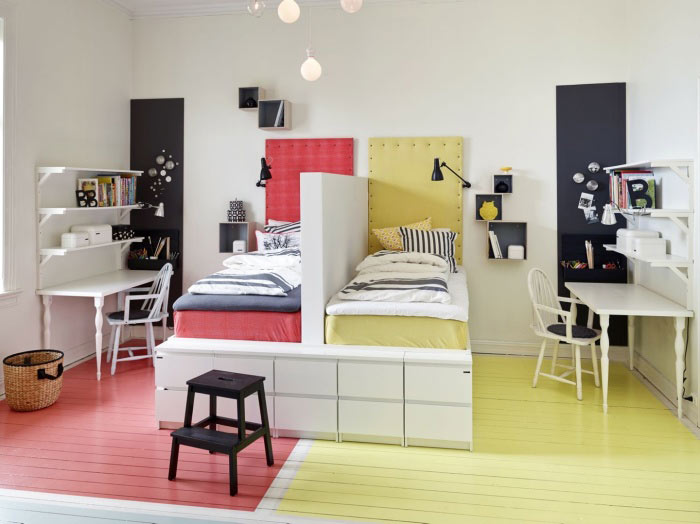 Two sleeping places are interconnected but separated with a high partition. This design takes up minimal space but is very practical. Its lower part hides a spacious storage system.
7. Same room but different corners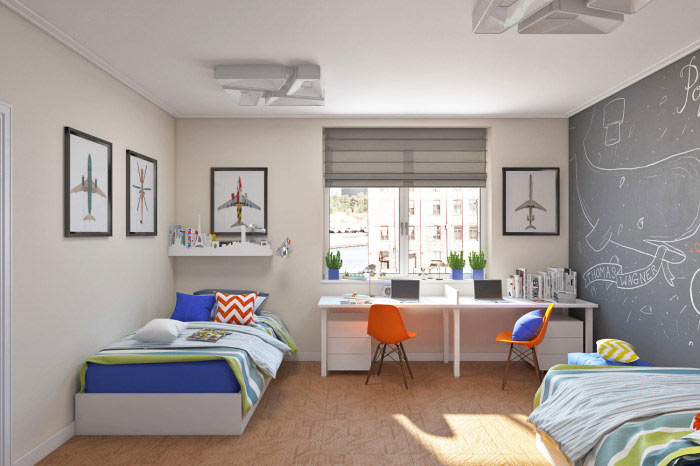 It is the standard layout when two beds in one room face each other. However, if the layout of the room allows, put them in the opposite corners. This way, the beds will be at a maximum distance from each other, and that will allow the children to be on their own.
8. For a square kids' room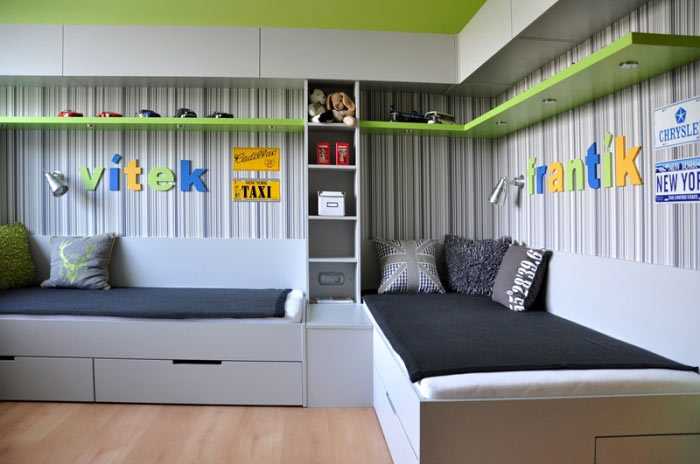 If you have a square kids' room, then position the bed along two adjacent walls. This way you will free the space in the central part of the room and other walls. You can arrange a work or play area there.
9. Shared space for two children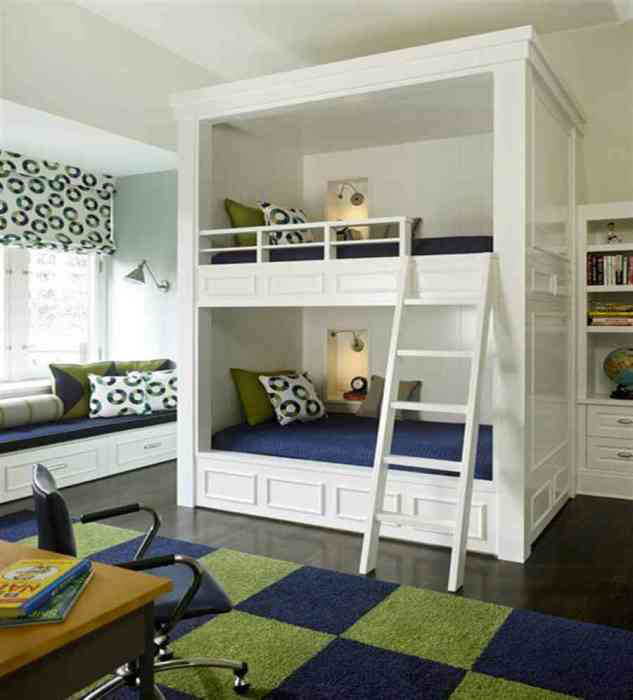 This design can be applied even in a small room, with a separate area for sleeping. In such a large "box" they will feel secure and comfortable.
10. Universal drywall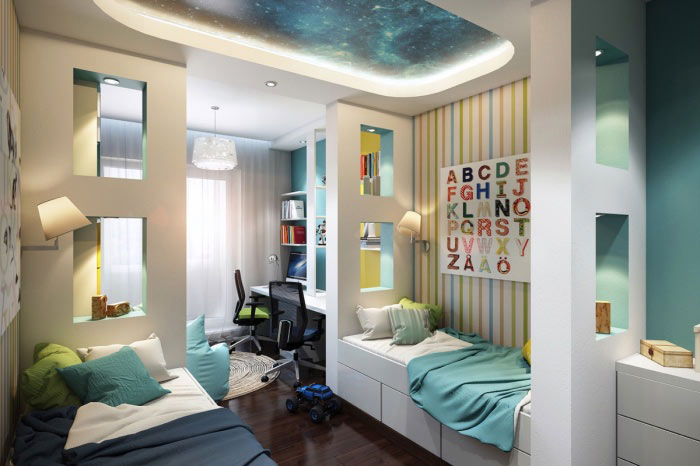 Bizarre drywall partitions can look old-fashioned and ridiculous in other living rooms. However, they look more than harmonious in a kids' room. These partitions will be a great alternative to conventional walls.
11. Color Duo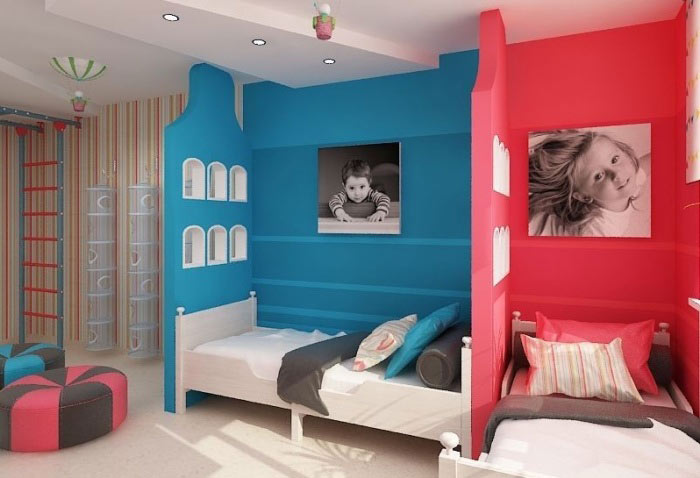 A kids' room for two children decorated in two contrasting colors looks extravagant. This design, with different color zones, will not leave kids indifferent.
12. Personal bed height for each child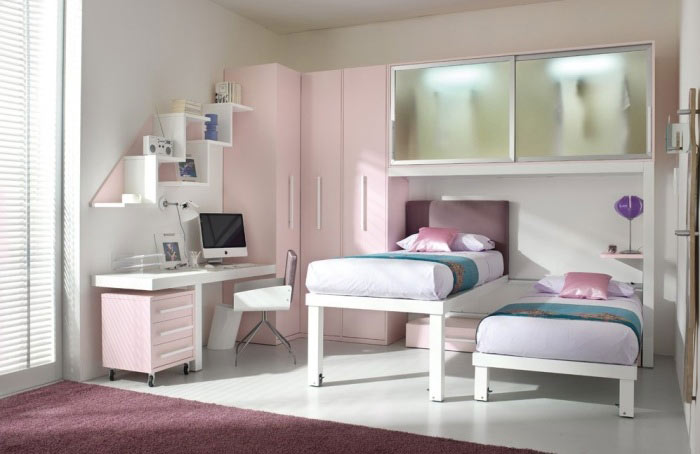 If a kids' room for two children is not large, there is not enough room for individual zones. So you'll have to be creative. For example, beds of different heights will help children feel more freely.
13. Perfect symmetry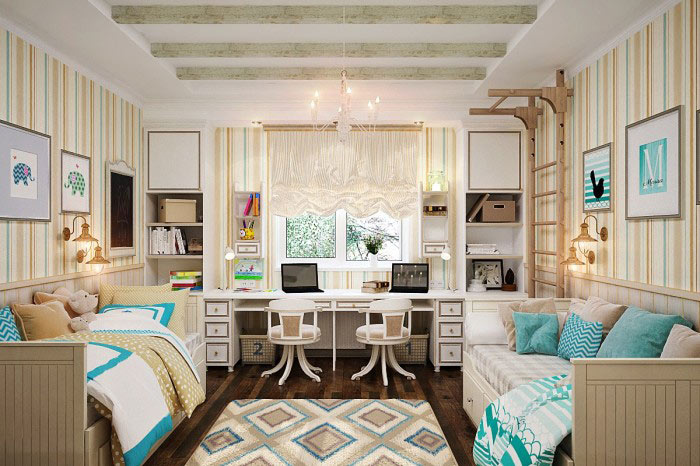 A kids' room for two children, the design of which is symmetrical, looks harmonious and soothing. This interior is suitable for kids of the same sex with small age difference.
14. Sleeping "in the closet"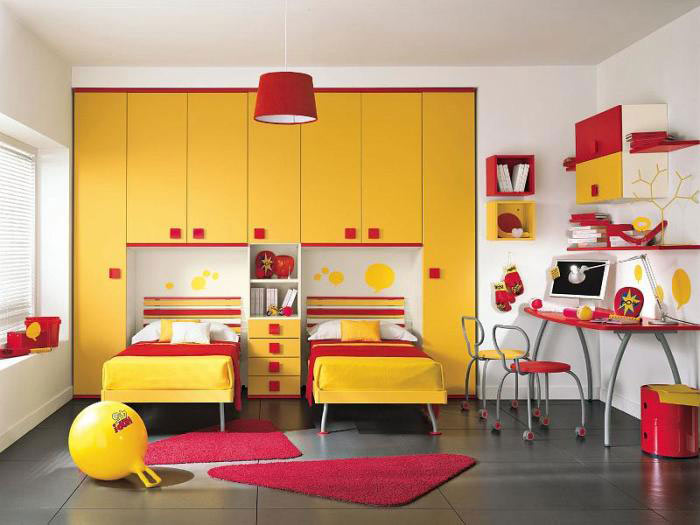 A wardrobe with niches for bedheads is very functional, allowing the effective use of space in a shared kids' room. It will separate the beds from each other, and will also accommodate lots of useful things due to a large number of boxes.