Huge LEGO Constructor House
The long-awaited opening of the LEGO House exhibition complex in Billund (Denmark) took place quite recently. From a bird's-eye view, the building looks like huge toy bricks. Inside, there are all kinds of attractions, and those who want a free performance can just ascend the observation deck equipped on the roof.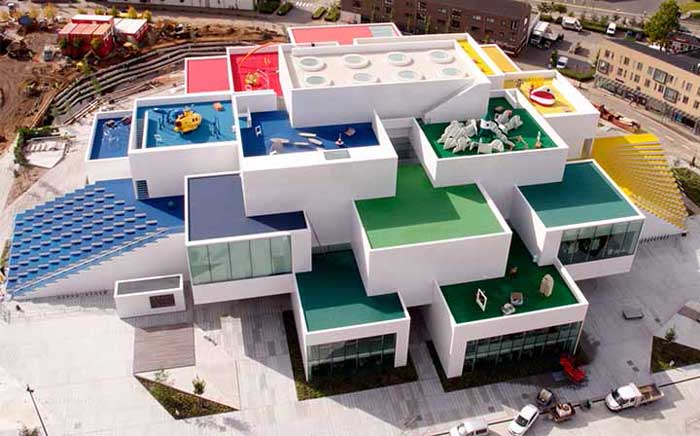 Bjarke Ingels Group company has been engaged in designing and constructing the LEGO House since 2014. The building is "composed" of 21 white blocks in the form of "bricks" and has the area of 7.5 thousand square meters.
The first floor includes shops, three restaurants, conference rooms and a place for entertainment. The history of the LEGO company can be heard in the basement. At the top, there is a very interesting gallery of LEGO masterpieces and the works of LEGO fans made from multi-colored cubes.
LEGO strives to turn all of its offices into a gaming space that is intended to become an ideal place to mobilize and develop the creative energy of its employees.