Lego Block Compatible Adhesive Tape by Nimuno
LEGO block has excited the minds of children and even adults for decades. Needless to say, the building blocks will allow you to build anything, and the thematic areas will help to plunge into the world of "Star Wars", "Batman", cities with impressive infrastructure, the dinosaur era etc.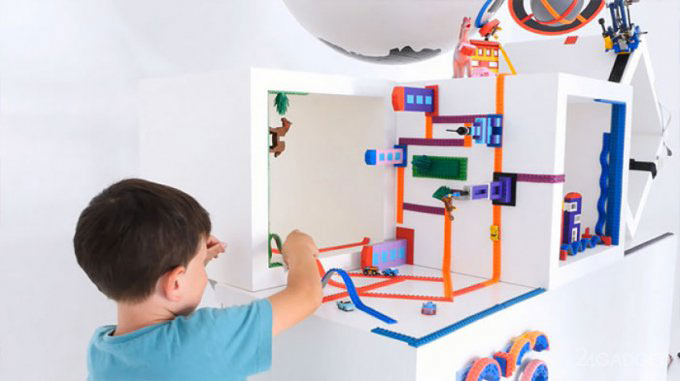 With the Mindstorms series, you can even apply the knowledge of programming and robotics. The new product by Nimuno startup will help to expand the boundaries – it will be possible to attach elements to the walls and even to the ceiling.
The developers have created a flexible Nimuno adhesive tape that you can cut with scissors, bend and attach to almost any surface, including glass and metal. The product is compatible not only with the legendary LEGO, but also with other popular building blocks, including Mega Bloks and Kre-O. For $13, the buyer gets two meters of Nimuno tape of any color, and for $36 – a set of six 1-meter pieces of black, blue, purple, green, red and gray.